Media Reporting of Railway Suicides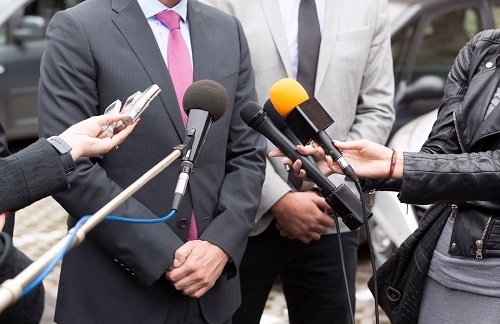 Research shows that media reporting of suicides can lead to copycat incidents if journalists do not follow guidelines for responsible reporting.
Copycat activity based on an article typically mimics the suicide method described in the article—an effect that has been demonstrated specifically for rail suicides on several occasions. Conversely, responsible media articles about suicide can reduce suicide rates.
The Federal Railroad Administration (FRA) is interested in how media outlets in the U.S. report on rail suicide and trespass incidents. FRA and the U.S. Department of Transportation's Volpe Center are working on strategies to encourage responsible reporting of rail-related suicide incidents.
Current Status
FRA recently published a report that analyzed a year's worth of media articles about railway trespass and suicide incidents. The articles were compared with recommendations about reporting on suicide to identify phrasing that does not following these recommendations. Here are a few key recommendations that Volpe analyzed, and their related findings:
Do not include the term "suicide" in the headline of an article—this can sensationalize a particular incident and highlight the potential notoriety of such an act.

Nearly 25 percent of analyzed articles about FRA-reported suicide incidents included the term "suicide" in their headlines.
 

Do not provide detailed information on where a suicide occurred.

The name of a specific crossing, street, or station was provided in 26 percent of analyzed articles about FRA-reported suicide incidents.
 

Do not provide vivid depictions and details of the event. This can create imagery that a vulnerable individual may relate to and consider acting upon.

45 percent of analyzed articles about FRA-reported suicide incidents included details about behaviors immediately before train-person collisions.
 

Do not include an image of a train. Although including an image of a train may seem reasonable, doing so depicts the manner of suicide, which is strongly discouraged.

16 percent of analyzed articles about FRA-reported suicide included an image of a train, and the majority of those articles included "suicide" in their headlines.
 

Include information for those seeking help.

Among articles where the reporter identified an incident as a rail suicide, only 5 percent included such information.
Not every article included a cause of death, and in some cases an official determination may take weeks or months.
Next Phase
FRA and Volpe will work with rail carriers to pilot and evaluate a strategy to improve media reporting. This initial pilot will focus on the Northeast Rail Corridor to test and evaluate an initial strategy within a relatively small geographic region.
FRA and Volpe will:
Identify Northeast Rail Corridor stakeholders who may have a role in promoting responsible reporting. These may include journalists, editors, rail officials, police officials, train crews, first responders, and community members interviewed about an incident.
Develop specific recommendations for each stakeholder that detail how they may improve their communications about a rail incident.
Define a strategy to engage with stakeholders and disseminate recommendations so they may be used by all involved with the media.
Work with stakeholders to assess the impact of these recommendations and modify as needed.
Relevant Research
The effects of irresponsible media reporting have been documented widely in peer-reviewed journals. Here is a selection of articles specific to the rail setting:
National Suicide Prevention
If you or someone you know are in crisis or need to talk, please call the National Suicide Prevention Lifeline anytime, 24 hours a day, 7 days a week, at 1-800-273-TALK (8255) or visit http://www.suicidepreventionlifeline.org/.
Related Pages: 6 Key Research Areas
Media Reporting of Trespass and Suicide Incidents
Return to the main Rail Suicide Prevention Resource Page.
Last updated: Wednesday, October 14, 2020