The two leading causes of rail-related death in the U.S. have nothing to do with operating or riding in a train. Instead, hundreds of people lose their lives every year on train tracks due to trespassing or suicide.
The Federal Railroad Administration (FRA) has long focused on safety improvements to reduce grade crossing and trespass deaths, but suicide was not historically considered alongside those efforts. However, in 2011, FRA began collecting suicide data and actively participating in suicide prevention efforts and studies.
Over the past decade, research from rail suicide prevention experts in Europe, Canada, and Australia has illuminated strategies that can reduce rail suicides.
U.S. DOT's Volpe Center and FRA built on this global research to develop a program with six focus areas to identify ways to reduce rail suicide.
If you are a researcher or rail representative who wants to get involved or get more information, please contact Scott Gabree, PhD, or Stephanie Chase, PhD.
Filling Research Gaps
The body of research on rail suicide prevention is sparse. Although there is a small and growing international body of literature, cultural differences could affect mitigation strategies adopted from overseas.
Volpe's research, sponsored by FRA, is in its early stages. This research aims to do the following:
Grow the present body of knowledge
Identify effective ways to reduce rail suicide
Partner with railroads to serve as test beds or provide data
Help railroads implement and evaluate suicide mitigation strategies
The research areas outlined below provide the public, FRA, rail carriers, and suicide prevention researchers with a comprehensive view of why rail suicides happen in the U.S., where and when they are most likely to occur, and how to prevent them.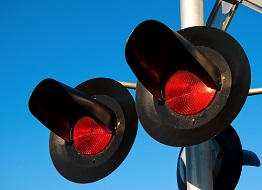 Volpe and FRA identified six key research areas that can provide insight into mitigating and preventing rail suicide.
Because good data is critical to understanding rail suicides, some of these research areas focus on understanding the types and quality of rail suicide data available in the U.S. Other areas focus on evaluating mitigation strategies and identifying ways to implement them.
This breadth of research will help FRA better understand rail suicide and identify effective countermeasures. Volpe performs these investigations in tandem with continued collaboration with experts from suicide prevention groups and the rail industry.
About Rail Suicide in the U.S.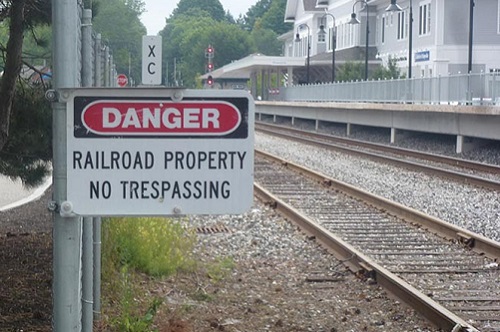 More than 40,000 people die every year in the U.S. from suicide. Less than 1 percent of those deaths happen within the rail system. But, as with all suicides, rail suicides can have lasting, detrimental emotional effects on the victim's family and friends.
With rail suicides, emotional stress extends to train crews, emergency responders, and bystanders. Identifying ways to limit these incidents will save lives, save money, reduce delays, and help families, train crews, and first responders avoid emotional distress. Additionally, when rail suicides happen, they often receive media attention, which can result in copycat suicide attempts.
In June 2011, FRA began systematically collecting suicide data from U.S. rail carriers. For each year from 2012 to 2017, more than 219 people died by suicide within the U.S. rail system, and another 220 individuals were injured during that period from rail suicide attempts. In 2015, the U.S. rail system experienced its highest recorded number of suicide incidents with 358 incidents (328 fatal and 30 injuries).

These statistics likely underrepresent rail suicides, and the most recent data are likely significantly underrepresented.
These statistics likely underrepresent rail suicides. When the medical examiner or coroner reports that the cause of a rail fatality is undetermined, it is recorded as a trespass death and not a suicide, even though the cause is officially unknown.
Additionally, it may take months or years for verdicts to be finalized, so the most recent data are likely significantly underrepresented.
Research and Resources
Countermeasures Research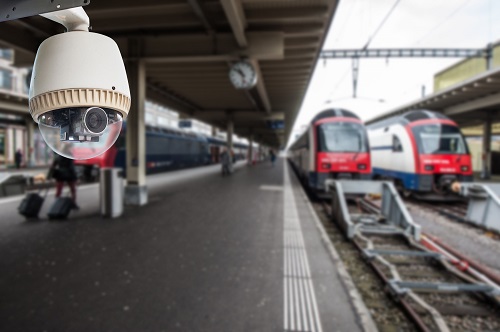 The following reports from researchers in the U.S. (including Volpe) and internationally discuss the current information available on rail trespass and suicide incidents and the implementation of countermeasures to prevent them:
---
Media Reporting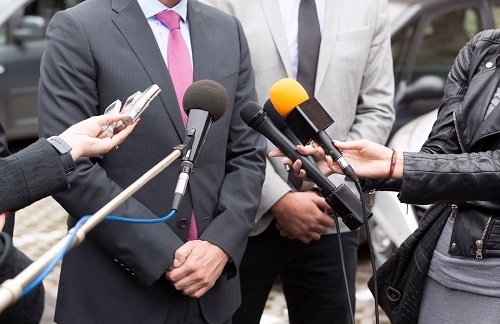 Volpe has conducted research about how current media outlets in the United States are reporting on rail-related suicide and trespass incidents. The effects of irresponsible media reporting have been documented widely in peer-reviewed journals. Below is a selection of articles specific to the rail setting:
---
GRASP Working Group
Volpe, FRA, and the American Association of American Railroads formed the Global Railway Alliance for Suicide Prevention (GRASP) working group to share rail suicide mitigation efforts from around the world. Below are the websites for each GRASP partner:
---
Trespasser Intent Determination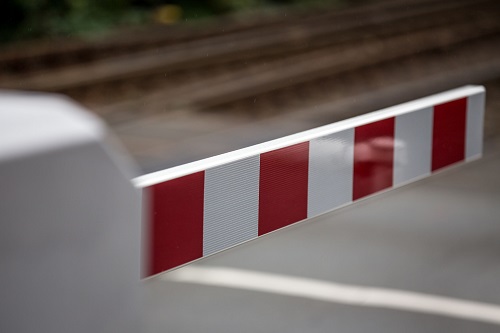 These international publications describe how determination of intent is decided in a rail setting:
The Reliability of Suicide Rates: An Analysis of Railway Suicides from Two Sources in Fifteen European Countries (2010)
View publication
Railway Group Safety Performance Monitoring – Definitions/Terminology (1999) 
View publication
---
Demographic and Environmental Characteristics
The following FRA reports review known characteristics of victims of rail trespass and suicide in the U.S.:
Characteristics of Trespassing Incidents in the United States, 2012-2014 (FRA/Volpe, 2018)
View publication
Defining Characteristics of Intentional Fatalities on Railway Rights-of-Way in the United States, 2007-2010 (FRA/Volpe, 2013) 
View publication
Demographic Profile of Intentional Fatalities on Railroad Rights-of-Way in the United States (FRA/Volpe, 2013) 
View publication
Below is a selection of international publications from groups that have done work in this area:
---
GIS Mapping
Volpe is in the early stages of mapping and analyzing suicide incidents for patterns. Below are relevant publications from other groups:
Patterns of Suicide and Other Trespassing Fatalities on State-Owned Railways in Greater Stockholm; Implications for Suicide Prevention (2012) 
View publication
Suicides on Commuter Rail in California: Possible Patterns – A Case Study (2010) 
View publication
Updated:
Tuesday, December 4, 2018