About the USDOT Project Delivery Center of Excellence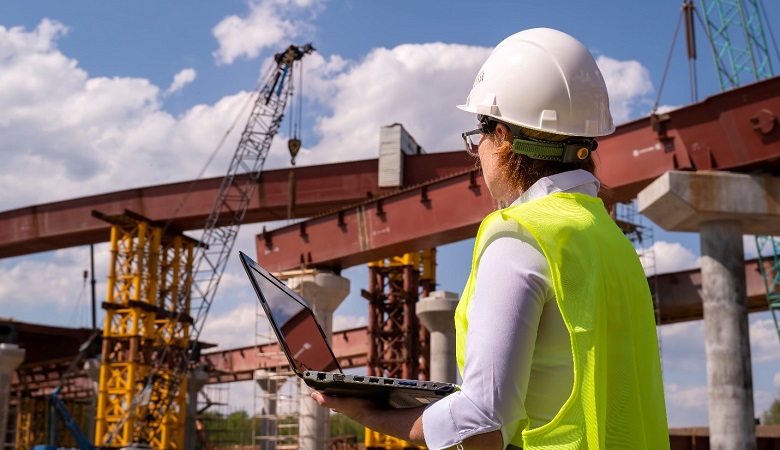 Accelerating Infrastructure 
The Bipartisan Infrastructure Law (BIL) makes historic investments in transportation and infrastructure development to improve public safety and resilience, create jobs across the country, and deliver a more equitable future. 
The historic levels of funding delivered by the Biden-Harris Administration requires an equal investment of time and energy in ensuring efficient and effective project delivery. Delivering transportation infrastructure projects on time and on budget requires keeping projects on task at the earliest phases, such as the permitting, design, and public engagement processes. Getting the pre-implementation phase right is essential to keeping projects on time and on budget, as resolving issues early prevents later—and more expensive—disruptions. It also presents the opportunity to create projects that reflect USDOT's priorities, such as equity, resilience, and access to good jobs. 
In October 2022, the Biden-Harris Administration released its Action Plan for Accelerating Infrastructure, which outlined specific steps toward keeping projects on time, on task, and on budget.  
One of the highlights of this plan included the announcement that USDOT will launch a Project Delivery Center of Excellence at the U.S. DOT Volpe Center to support and educate recipients of federal funds—transportation infrastructure project managers in state, Tribal, local, regional, and territorial governments— in delivering transportation infrastructure projects more efficiently and effectively from concept to completion. The Center of Excellence will serve as a central resource for innovative and effective practices and bring project managers together to enable knowledge sharing and peer-to-peer learning. 
Advancing On Time, On Task, and On Budget Project Delivery 
The U.S. DOT Volpe Center draws upon our multimodal, multidisciplinary expertise to advance USDOT's key priorities to improve our transportation system. The Project Delivery Center of Excellence will be uniquely informed by the U.S. DOT Volpe Center's more than 50 years of advancing transportation innovation for the public good. 
The Project Delivery Center of Excellence will work in alignment with USDOT's infrastructure priority, under the direction of the USDOT Strategic Advisor for Technical Assistance and Community Solutions, in providing these services and support USDOT leadership with oversight of Department-wide project delivery initiatives. 
Initial plans for the Project Delivery Center of Excellence include:   
Centralizing Project Delivery Methods Best Practices and Convening Information Exchanges 

Provide a central repository and disseminate national best practices and case studies in successful, innovative project development (planning, design, permitting, outreach, acquisition), project delivery (procurement and construction), and cost containment efforts.  

Provide peer-to-peer information exchange to share best project delivery methods and practices by organizing webinars and trainings.

Streamlining Transportation Construction Contracts 

Work in partnership with the American Society of Civil Engineers and Association of Consulting Engineering Companies to develop and distribute templates and model language for transportation construction contracts.  

Simplify the contracting process by providing newer, less experienced grant recipients with an off-the-shelf, high-quality model that they can use to ensure consistency and quality in design and construction contracts.
Addressing the Causes of and Preventing Construction Change Orders 

Convene a group of stakeholders to identify root causes of change orders, report back on best practices to minimize their use, and disseminate best practices with project sponsors. 

Lead this study in partnership with stakeholders including the American Association of State Highway and Transportation Officials, the American Society of Civil Engineers, the American Road and Transportation Builders Association, and the American Public Transportation Association.  
Meet Our Director
Director, USDOT Project Delivery Center of Excellence
Cynthia Maloney is the director of the USDOT Project Delivery Center of Excellence and the chief of the Systems Safety and Engineering Division in the Infrastructure Systems and Technology Technical Center at the U.S. DOT Volpe Center. She supervises 28 engineers and transportation analysts who provide technical expertise in rail grade-crossing safety, as well as FHWA and FRA project delivery support. Maloney has more than 25 years of experience in managing large and complex sponsored programs and overseeing the work of multidisciplinary teams. She previously served as the deputy chief of the Transportation Planning Division, one of the U.S. DOT Volpe Center's largest divisions.
Maloney serves as the U.S. DOT Volpe Center's Grants Portfolio manager. Previously, she led the U.S. DOT Volpe Center's technical merit review team of 50 staff for TIGER/BUILD/RAISE infrastructure grants from 2018 to 2022. From 2014 to 2020, she served as the Transportation Performance Management technical lead, coordinating support to FHWA and FTA.
Maloney is a skilled facilitator and recently served as implementation advisor for the FHWA Global Benchmarking Program's Building Information Modeling team. She also supports various U.S. DOT Volpe Center internal change management initiatives. Prior to joining the U.S. DOT Volpe Center, she worked at NASA in the Office of Space Science. Maloney has a Bachelor of Arts degree in Government from Skidmore College, has a Master of Science degree in International Affairs from the Georgetown University School of Foreign Service, and is a graduate of the Presidential Management Fellows Program.
Last updated: Friday, August 25, 2023