Aviation Safety Management Systems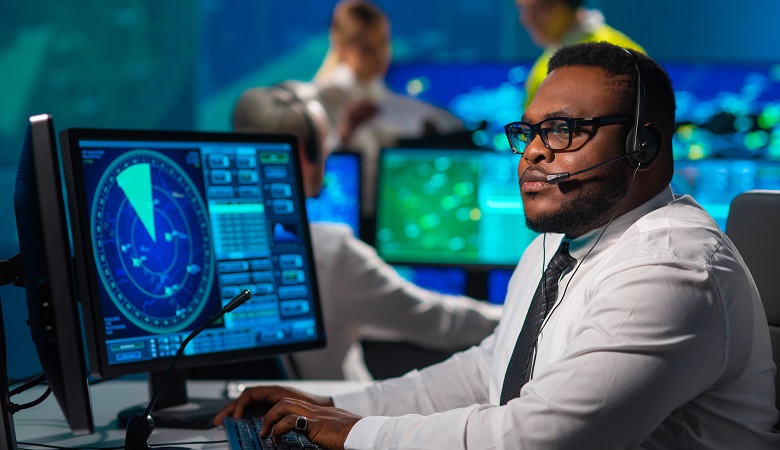 About Us
U.S. DOT Volpe Center's Aviation Safety Management Systems Division provides systems engineering and analysis, operations research, and associated IT expertise to enhance aviation operational safety. We provide technical and risk analysis expertise on aviation and aerospace safety issues.
Our team of IT specialists, engineers, computer scientists, and operations research analysts designs and develops aviation safety business processes, decision tools, and knowledge management systems. A large portion of our work is focused on designing, developing, and maintaining information systems used by FAA aviation safety inspectors.
Our Capabilities
Safety and Security Assessments
Develop safety and surveillance information management systems
Leverage the principles of safety management systems (SMS) in all our work: taking an organizational view of safety
Conduct safety studies, develop prototypes, and support rulemaking to improve the safety of aviation systems
Evaluate the continued effectiveness of implemented risk control strategies, and support identification of new hazards
Human Factors Research and Design
Provide human factors safety analysis and decision support to ensure management commitment to safety improvement
Assist in the effective use of resources, identification of trends, and risk management
Analyze and manage safety standards, policies, and directives
Identify alternatives, impacts, and risks of existing business processes, standards, and policies with a goal to enhance safety
Ensure safety promotion is in place, such as training and communication, to create a positive safety culture at all levels of the workforce
Systems and Infrastructure Modernization and Optimization
Integrate and align technology to support aviation safety
Deploy systems that align business and organizational goals with systems safety
Address safety risk from a management systems standpoint to avoid catastrophic results
Incorporate business process re-engineering, requirements definitions, lifecycle cost analysis, and benefits analysis
Applied Data Science
Integrate data visualization with data exploration and data analysis, coupled with deep expertise in aviation safety management
Apply SMS approach to statistical modeling, predictive analytics, and risk models
Leverage data-driven decision-support tools to help ensure availability of enterprise data
Meet Our Team
View selected staff biographies.
Regina Houston
Chief
Regina Houston is the chief of the Aviation Safety Management Systems Division. She joined the U.S. DOT Volpe Center in 1991 as an operations research analyst. Houston's work focused on system-level safety issues within the aviation domain with a concentration in safety management systems and the principles of system safety.
Houston has extensive experience in project management, business process re-engineering, cost-benefit analysis, data analytics and modeling, as well as software engineering. She serves as a subject matter expert to develop integrated risk profile models to assist aviation safety inspectors in risk-based decision-making. In addition, Houston recently served on a special panel reviewing the Boeing 737 MAX crashes.
Prior to joining the U.S. DOT Volpe Center, Houston worked for a small minority-owned management consulting firm and specialized in transportation analysis. She received a BS in civil engineering from the Massachusetts Institute of Technology (Cambridge, MA), an MS in operations research from The George Washington University (Washington, D.C.), and an MBA from the Harvard Business School (Cambridge, MA). Houston is also a Project Management Institute (PMI)-certified Project Management Professional (PMP).
Edwin Tait
Principal Technical Advisor for Aviation Safety
Edwin Tait serves as part of our team of principal technical advisors who work across the U.S. DOT Volpe Center to identify emerging transportation technologies, conduct analyses and assessments on topics of national significance, and explore new opportunities in response to evolving national concerns.
Tait serves as principal technical advisor for aviation safety management. Read Edwin Tait's full bio.
Last updated: Tuesday, April 18, 2023