Trespasser Intent Determination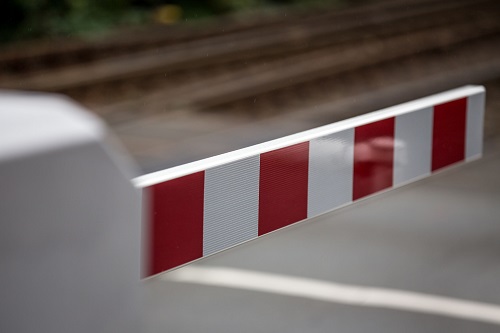 Every year, there are approximately 270 to 325 fatalities reported by the Federal Railroad Administration (FRA) that a state coroner or medical examiner (ME) determines to be a suicide. However, systems to determine whether a fatality is a suicide can vary by county.
That nationwide inconsistency can lead to variability in determinations of intent for rail fatalities in the United States.
Coroners and MEs sometimes have varied training backgrounds. MEs are appointed and require specific medical training. Coroners are elected, and their medical training may not be commensurate to training required of MEs. Community, cultural, political, and religious pressures may also impact a coroner's or ME's determination. These factors indicate that the number of official suicides in the FRA system likely underrepresent the true number of incidents.
Establishing Consistent, Effective Criteria
There are examples abroad of consistent and effective death-determination criteria. In the United Kingdom, preliminary death determinations are conducted by the British Transport Police using a system known as the Ovenstone Criteria. These criteria return a suspected cause of death within a day or so. In the U.S., the process for a coroner or ME can take over a year to complete in some cases.
The Ovenstone Criteria include information that may not be as readily available in the U.S., such as health records. However, these criteria do include many factors that the U.S. rail industry could adopt for a quicker and more consistent cause-of-death determination system.
FRA and the U.S. DOT Volpe Center are working to understand the criteria that might be included in an improved system for determining the intent of rail fatalities in the U.S., and how feasible it would be to implement such a system. With quick, preliminary death determinations, railroads can better understand their trespass situations and implement suitable mitigation measures.
Current Status
Volpe is working with two rail carriers in the U.S. to explore data and details related to trespass and suicide fatalities. Data sources for the factors surrounding these incidents include, but are not limited to:
Police reports
Reports from train engineers
These are being cataloged for use in preliminary death determinations. Volpe is comparing these preliminary determinations with coroner or ME determinations to find consistency. This process is helping FRA determine information that is relevant to developing reliable criteria.
Findings to Date
Volpe completed the first round of data collection and has begun reviewing the data to better understand how cause-of-death determinations may be made in an expedited, systematic way.
Preliminary assessments revealed a few common characteristics—such as the trespasser's actions just before the fatality—which may provide relevant information for precursory cause-of-death criteria.
Additionally, there are some incidents where preliminary determinations using these common characteristics would have led to a suicide determination, even though the official determination did not arrive at the same finding. Further research is needed to understand this issue.
Next Steps
Volpe will continue to work with rail carriers to explore the details surrounding rail suicide and trespass incidents. This work will include identifying other available data sources from which these preliminary determinations can be made.
Volpe will also work with FRA and a growing number of rail carriers to identify a process so that preliminary death determinations can be made reliably and quickly.
Relevant Research
These international publications describe how determination of intent is decided in a rail setting:
The reliability of suicide rates: An analysis of railway suicides from two sources in fifteen European countries (2011)
View publication
Railway Group Safety Performance Monitoring – Definitions/Terminology (1999)
View publication
Last updated: Wednesday, October 14, 2020