Corporate Average Fuel Economy (CAFE)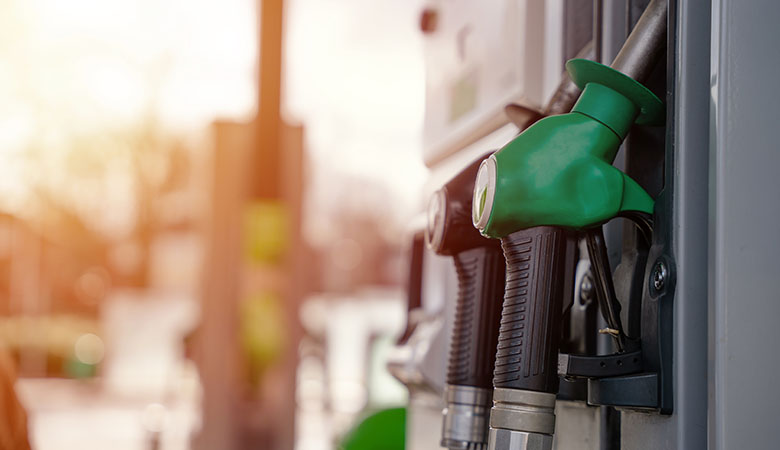 About Us
The U.S. DOT Volpe Center's Corporate Average Fuel Economy (CAFE) Program Office develops and executes analyses to assess the costs and benefits of national fuel economy standards—part of NHTSA's safety mandate. Mandated by Congress since 1975, NHTSA's CAFE standards regulate how far vehicles must travel on a gallon of fuel. These standards consider future-year impacts, including vehicle demand, which have implications for highway infrastructure needs.
Our team serves as a primary technical resource for NHTSA's CAFE program, partnering with the agency to manage and implement all aspects of NHTSA's fuel economy program. We also provide key technical support to NHTSA throughout the complex federal rulemaking process.
U.S. DOT Volpe Center experts in automotive engineering, environmental science, physics, economics, computer science, and operations research have played a significant role in the CAFE program for nearly four decades, conducting detailed analyses and modeling to help determine the feasibility of these standards. 
To support the CAFE program, the U.S. DOT Volpe Center's team collects and analyzes volumes of data in order to:
Evaluate potential technologies to reduce fuel consumption and greenhouse gas emissions
Define a range of regulatory alternatives for consideration
Estimate potential technology deployment rates
Estimate how manufacturers could change the design of vehicle models in response to future CAFE standards
Evaluate the costs, energy and environmental effects, and consumer and social benefits of each technology and regulatory alternative
Our Capabilities
Economic and Policy Analysis
Conduct engineering, economic, energy, and industry analyses 
Collect, analyze, model, measure, simulate, synthesize, and communicate data 
Leverage longstanding institutional expertise and understanding of current economic conditions to conduct cost-benefit analyses
Environmental Analysis, Science, and Engineering
Conduct emissions estimations and fuel consumption reduction for new technologies
Support rulemaking and program analysis and alternatives to drive reductions in transportation energy emissions 
Manage fuel economy program
Applied Data Science
Collect data to estimate deployment rates
Analyze data to provide recommendations for future vehicle model redesign 
Evaluate impacts of new technologies and alternative rulemakings 
Meet Our Team
View selected staff biographies.
Kevin Green
Chief
BS and MEng Applied and Engineering Physics, Cornell University
As chief of the Corporate Average Fuel Economy (CAFE) Program Office, Kevin Green's primary role and responsibility is to manage analytical support for decisions regarding potential new highway vehicle fuel economy standards. His most recent specific contributions include leading teams providing analysis underlying fuel economy rulemaking activities from 2002 forward; managing U.S. DOT's assessment of the infrastructure implications of the Partnership for a New Generation of Vehicles; supporting establishment of a new U.S. DOT Center for Climate Change and Environmental Forecasting; serving on a U.S. delegation to technical sessions and workshops under the U.N. Framework Convention on Climate Change; representing U.S. DOT at regional and bilateral workshops involving climate change and fuel economy; and managing development of strategic plans for U.S. DOT research and development programs. 
Prior to working at the U.S. DOT Volpe Center, through contributions to the Northeast States for Coordinated Air Use Management (NESCAUM), Green facilitated development and advancement of regional strategies and policies related to transportation and air quality. And through coordination with EPA, he developed emissions inventory modeling tools and regulatory analyses for off-road engines and vehicles.
 
Last updated: Friday, October 7, 2022