Energy Analysis and Sustainability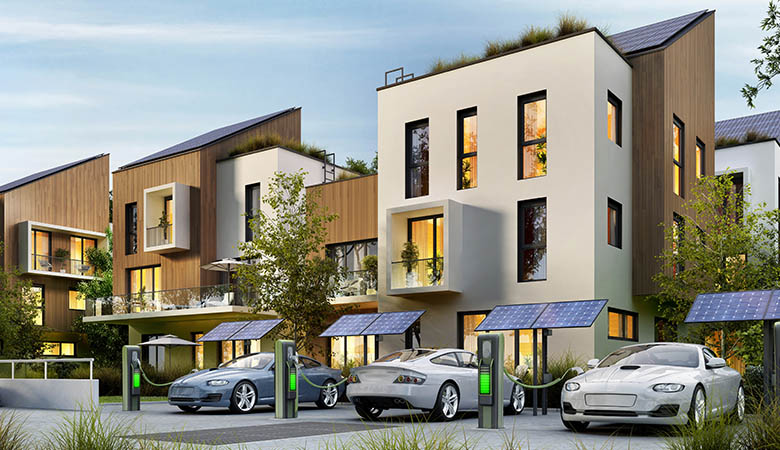 The U.S. DOT Volpe Center's Energy Analysis and Sustainability Division focuses on the intersection between energy and transportation.
Our team works with transportation leaders to investigate and support the expansion of transportation energy sources, reduce transportation energy use, and improve transportation energy assurance with the goal of advancing toward a more resilient and sustainable transportation system.
We provide innovative, impactful, energy-related transportation analyses, support, and solutions for sponsors such as FAA and FHWA, other federal agencies including the Department of Energy (DOE) and Department of Defense (DOD), and state, city, and private sector entities such as New York City and the Santos Family Foundation.
Our Capabilities
Applied Data Science
Statistical and analytical modeling of transportation, environmental, and human resources data (including "big data") for safety, environmental performance, and equity
Custom modeling tools and interactive performance dashboards
Application of artificial intelligence, particularly machine learning and natural language processing, to enhance tools and analyses
Scenario analyses for multimodal supply chains and resilient infrastructure options
Building energy analyses and reporting on energy and resource use
Policy Analysis
Policy development for energy resilience solutions and sustainability
Sustainability policy development and implementation for federal facilities and operations
Environmental Analysis, Science, and Engineering
Natural hazards and extreme weather modeling and analyses
Risk and impact analyses on criteria pollutant and greenhouse gas emissions, air, water, and soil use and quality, land use change, ecosystem function, and biodiversity and wildlife
Engineering assessments including technology readiness level evaluations and failure mode and effects analysis expertise, trade-off assessments, and deployment experience
Micro-grid expertise, facility, and transportation operations energy use, as well as efficiency, emissions analyses, and procurement assistance
Impact analyses of infrastructure technology on employment, commuting, and freight operations
Sustainability program development and implementation to increase energy and water efficiency, reduce waste, transition to net-zero buildings and carbon-pollution free electricity, and increase resilience to changing climate conditions
Nature-based solutions to promote biodiversity and enhance resilience to changing climate conditions, including design and installation of pollinator gardens for federal facilities and bio-swales to reduce flood risks
Safety and Security Assessments
All-hazard analyses including natural hazards, crash hazards, multimodal conflicts, technology hazards, and military hazards
Combined transportation technology assessments for emission-reduction performance and safety effects
Comprehensive program evaluations, risk assessments, and mitigation strategies
Equity
Transportation access analyses for rural and urban residents
Impact assessments for vulnerable communities
Statistical analyses of equity in hiring processes and workforce management
Spotlight On Our Recent Work
Tools
Our division has developed and deployed transportation infrastructure and flow analysis tools to support transportation practitioner scenario exploration.
Energy Source Evaluation and Deployment
Our division works with a range of sponsors and public-private partnerships in the areas of alternative fuel and energy source evaluation, clean fleet transition planning, alternative fuel corridor designations for clean fleets, and technical facilitation and training throughout the country for advanced technology deployments. Examples include:
Safer Streets
Our division works with federal, local, and nonprofit sponsors and partners on innovative approaches to improving safety for Vulnerable Road Users (VRUs) engaged in active transportation, including through development of novel tools, technology and market assessment, and support for early deployment. Examples include:
Supporting the Safe Fleet Transition Plan technology assessment, program development, and deployment support for multiple New York City departments for NYC Vision Zero
Supporting Santos Family Foundation in assessing vehicle blind zone risks to vulnerable road users—from a driver's seat in 10 minutes, using only a smart phone, tape measure, and five-foot pole—and assessing potential countermeasures to address large vehicle risks for VRUs
Developing clean, safe urban freight analyses for various sponsors, including FHWA, City of Boston, Together for Safer Roads, and the National Association of City Transportation Officials
Sustainability
Our division works with several sponsors to provide technical and programmatic support for federal sustainability requirements that apply to DOT facilities and operational assets. Examples include:
Providing policy analysis for the development of U.S. DOT Sustainability Orders to convey policy and assign responsibility to ensure that the Department and its Operating Administrations meet all applicable federal sustainability requirements
Providing strategic and technical supporting for the the development of U.S. DOT Sustainability Plans and Climate Action Plans outlining goals and implementation actions
Performing data synthesis, analysis, and performance reporting for federal sustainability and climate resilience requirements
Meet Our Team
Selected staff biographies.
David A. Arthur, PE
​
Chief of Energy Analysis and Sustainability
MEng Automotive Engineering, University of Michigan
BS Mechanical Engineering, Pennsylvania State University
As chief of the U.S. DOT Volpe Center's Energy Analysis and Sustainability Division, David A. Arthur manages more than a dozen highly specialized technical research staff leading or supporting projects in sources, uses, and assurance of transportation energy. He is also a Capability Maturity Model Integration (CMMI) organizational process leader for the U.S. DOT Volpe Center and the lean and process improvement lead for its Business Enterprise Office.
Arthur provided support to the U.S. Air Force, where the U.S. DOT Volpe Center created a decision-making tool that analyzed numerous energy architectures and strategies for Beale Air Force Base. He also provided similar support to the Hampton Roads region, where the U.S. DOT Volpe Center developed an economic model for assessing impacts from recurrent flooding and extreme weather to the transportation infrastructure.
In addition to overseeing resilience projects, Arthur provides automotive engineering expertise to NHTSA-sponsored projects on automotive safety and software. He has co-authored numerous publications—including reports on wireless power transfer and the functional safety of steer-by-wire, brake/traction, and electric power-steering systems—and has moderated panels including a session at a past Conference on Electric Roads and Vehicles.
Prior to joining the U.S. DOT Volpe Center in 2012, Arthur spent 14 years in the private sector, where he was an inventor or co-inventor on 23 patents in the areas of hydrogen fuel cells and battery hybridization strategies. He was also a program chief engineer at United Technologies for an automotive fuel cell program and a stationary flow battery energy storage program for micro-grids. At General Motors, Arthur spent 11 years in various roles, including as lead systems engineer on the fuel cell program, as a regenerative braking engineer for the EV1 electric vehicle, and as a chassis engineer for the Precept hybrid-electric vehicle.
View David Arthur's LinkedIn profile.
Andrew Breck
​
Environmental Protection Specialist
MF, Yale University School of Forestry and Environmental Studies
BA, East Asian Studies, Wesleyan University
Andrew Breck joined the U.S. DOT Volpe Center in 2011. He analyzes data to support strategic decisions, plans, and policies for a variety of sponsors. Breck's work addresses diverse topics, including sustainability, energy, safety, and asset management. He currently works primarily on high-performance buildings and other sustainability topics for the Maritime Administration and the Office of the Secretary of Transportation, electric vehicles for federal land management agencies, safe and clean fleets for the New York City Department of Citywide Administrative Services, and transportation applications of machine learning and other forms of artificial intelligence for FHWA.
Stephen Costa
Technical Analyst
MA Energy and Environmental Analysis, Boston University
BS Environmental Science, University of Massachusetts Amherst
Stephen Costa supports a variety of projects focused on the role of transportation as both an element of energy supply and end-use. These include interagency collaborations to advance the production, transport, and distribution of alternative fuels, as well as the expansion of alternative fuel infrastructure and end-use adoption of alternative fuel and advanced energy technology vehicles. His recent efforts have assisted programs and initiatives at U.S. DOT's Office of the Assistant Secretary for Research and Technology (OST-R), DOE's Vehicle Technologies and Bioenergy Technologies Offices, FHWA, and other DOT modal administrations and state agencies.
Before joining the U.S. DOT Volpe Center in 2006, Costa worked at DOE for more than six years. There he supported and led a range of energy efficiency and alternative fuel programs targeted at public and private partners in fleet management, building administration, and domestic manufacturing, as well as the public and consumers.
Costa was awarded a U.S. DOT Secretary's Award for Excellence for his demonstrated leadership, breadth of knowledge, and extensive efforts in promoting Departmental initiatives on energy security and environmental stewardship in 2008.
View Stephen Costa's LinkedIn profile.
Alexander K. Epstein, PhD
General Engineer
PhD Engineering Sciences, Harvard University
SM Applied Physics, Harvard University
BS Engineering, Olin College
Alexander K. Epstein, PhD joined the U.S. DOT Volpe Center in 2011, where he leads transportation sustainability and vulnerable road user safety initiatives spanning local, state, and federal transportation agencies. He oversees research, analysis, and demonstration partnerships with fleets, industry, and nonprofits to assess the safety and sustainability benefits of improved vehicle design and technologies, and he leads or supports coordinated research in support of FMCSA, NHTSA, and other U.S. DOT operating administrations, linking local deployment with federal stakeholders and best practices. Epstein directly supports several Vision Zero initiatives to eliminate traffic fatalities. 
Current focus areas include partnering with fleet operators to apply the Safe and Clean Fleet Transition Plan frameworks to objectively prioritize fleet safety and sustainability investments, creating public tools such as the VIEW app and informing policy with research on vehicle design, including blind zone risk to vulnerable road users, intelligent speed assistance, and other emergent issues, and partnering with the Joint Office of Energy and Transportation to produce electric mobility charging infrastructure resources for rural, urban, and multifamily housing America. 
He also established and since 2017 has led the U.S. DOT Volpe Center's SCOPE capstone student advising program with the Olin College of Engineering and Santos Family Foundation. 
Epstein is a two-time recipient of the U.S. DOT Secretary's Award and has received the Federal Laboratory Consortium's Excellence in Technology Transfer Award for his work introducing truck lateral protection devices across the U.S. 
View Alexander Epstein's LinkedIn profile.
Dan F.B. Flynn, PhD
​
Data Scientist
PhD Ecology, Evolution, and Environmental Biology, Columbia University
BA Biology, Oberlin College
Dan Flynn, PhD is a data scientist with 15 years of experience in quantitative research on transportation safety, land use, and environmental science. His research projects span across modes, using statistical tools to derive insights from and create compelling visualizations of complex data sets.
Flynn supports the Office of the Undersecretary for Policy at U.S. DOT by piloting machine learning and predictive modeling of police-reportable crashes in near real-time using crowdsourced data. He also serves as a technical lead for the development of an innovative statistical model to assess the safety of motor carriers in the U.S. for FMCSA.
Prior to joining the U.S. DOT Volpe Center, Flynn was a research scientist in sustainability and global change, working at Harvard University, the University of Zurich, and the Chinese Academy of Sciences. He has taught courses on environmental science, sustainable energy solutions, and data science solutions using open-source statistical programming languages.
Peter Herzig
Environmental Protection Specialist
MS Environmental Studies, Antioch University New England
BA Peace and Justice Studies, Tufts University
Peter Herzig joined the U.S. DOT Volpe Center in 2014 as a student intern and joined the Energy Analysis and Sustainability Division as an environmental protection specialist later that year. Since joining the division, he has provided technical and coordination support for the Commercial Aviation Alternative Fuels Initiative (CAAFI) as the program specialist. Herzig also provides geospatial analysis and project management support for a variety of transportation infrastructure projects. He is an active participant in the U.S. DOT Volpe Center's Green Week, and he led the 2015 winning Innovation Challenge team that proposed a visualization and screening tool designed to help U.S. DOT and other agencies efficiently integrate national social and transportation data into planning and operations to ensure that transportation and other public services are available to users in all communities. Herzig also manages multiple projects through his role as a contracting officer's representative.
Prior to joining the U.S. DOT Volpe Center, Herzig worked on several projects aimed at the corporate adoption of responsible business practices for a more sustainable global economy. He is a Marine Corps veteran, having served in Iraq as an intelligence analyst and a security specialist at the U.S. Embassies in Zambia, the Dominican Republic, and Turkey.
Kirby Ledvina
​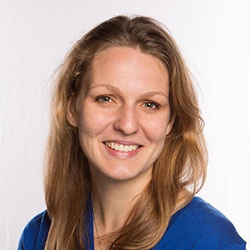 General Engineer
MS Civil and Environmental Engineering (Concentration in Systems Engineering), Massachusetts Institute of Technology
BS Management Science, BS Economics, Massachusetts Institute of Technology
Kirby Ledvina joined the U.S. DOT Volpe Center's Energy Analysis and Sustainability Division in 2021 after interning with the division the previous summer. She supports diverse projects in the areas of sustainability, supply chain optimization, and transportation asset management.
Prior to the U.S. DOT Volpe Center, Ledvina was a graduate research assistant with the MIT Data Science Lab, where she designed and computationally tested customer-sharing schemes for delivery vehicle routing. Previously, she also supported research in environmental economics and climate policy as a member of the MIT Joint Program on the Science and Policy of Global Change. Ledvina's work in modeling countries' energy and emissions trajectories under the Paris Agreement was presented at COP24 in Katowice, Poland, in December 2018. She is an accredited LEED Green Associate and a certified Tableau Desktop Specialist.
Kristin C. Lewis, PhD
​
Principal Technical Advisor for Energy Analysis and Sustainability
PhD Organismic and Evolutionary Biology, Harvard University
BS Chemistry and Environmental Studies, Yale College
Kristin Lewis, PhD serves as part of our team of principal technical advisors who work across the Center to identify emerging transportation technologies, conduct analyses and assessments on topics of national significance, and explore new opportunities in response to evolving national concerns. She serves as the principal technical advisor for energy analysis and sustainability.
Read Kristin Lewis's full bio.
Scott Lian
​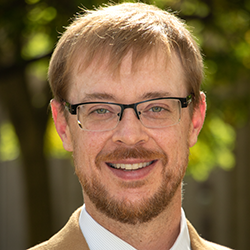 General Engineer
BS Mechanical Engineering Technology, Northeastern University
Scott Lian joined the U.S. DOT Volpe Center in 2003, supporting safety codes and standards development for hydrogen as a transportation fuel and subsequent research, demonstration, and deployment activities of hydrogen fuel cell vehicles, including the Hydrogen Fuel Cell Bus Program. Products include a Fuel Cell Bus Lifecycle Cost Model.
He provides ongoing technical support for the deployment of alternative fuels in public transportation fleets serving NPS, U.S. Fish and Wildlife Service (FWS), and state and local parks. Lian brings nearly two decades of expertise in vehicle technologies, fueling (or charging) systems, fleet operations, and safety. NPS support includes a technical analysis of alternative transit fleet fuels and transition strategies for battery-electric bus deployment at the Presidio National Historic Park, a guide for Alternative Transportation Systems – Vehicles and Supporting Infrastructure, and a feasibility analysis for new fleet maintenance infrastructure at Cape Cod National Seashore. For FWS, he led an evaluation of commercially available electric low-speed vehicle trams.
As technologies and mobility continue to progress, Lian is supporting OST-R by leading a U.S. DOT Volpe Center team in a cross-departmental collaborative research initiative with partners at DOE's National Renewable Energy Laboratory (NREL), examining automated, connected, efficient, and shared mobility systems while identifying gaps in research, metrics, and data. The project has forged strong collaborative relationships between U.S. DOT Volpe Center and NREL staff, who are working together to consider future transportation systems and the increasing connectedness between transportation and energy.
Mindy Lui
MS Civil Engineering, University of Maryland, College Park
BS Civil Engineering, University of Maryland, College Park
Mindy Liu joined the U.S. DOT Volpe Center in 2022 as an engineer in the Energy Analysis and Sustainability Division. She has experience in data modernization, analytics, and visualization. Prior to joining the U.S. DOT Volpe Center, Liu worked at BTS, where she managed national transportation data products and supported digital transformation and process automation. She began her career as a transportation engineer, working on highway safety research, road safety audits, corridor studies, and traffic impact studies.
Gretchen Reese
Program Support Specialist
BS Business Administration (Emphasis in Administrative Systems and Management), Concord University
Gretchen Reese joined the U.S. DOT Volpe Center in 2020 as a program support specialist in the Energy Analysis and Sustainability Division. In this role, she administratively supports the division with general clerical tasks and planning. Reese also provides general support to specific projects within the division.
Reese joined U.S. DOT Volpe Center after completing two years in the Peace Corps serving in northern Uganda. During her service in Uganda, she worked with her host organization to perform needs assessments and introduce projects to address the community's identified needs. Reese's main project during service was perma-culture and nutrition to address the lack of availability and access to vegetables during the prolonged dry season of the region. Other projects she worked on include farming as a business, community health events, and literacy promotion in village schools.
Mike Scarpino
Transportation Project Engineer
BS Mechanical Engineering, University of Maine
Mike Scarpino joined the U.S. DOT Volpe Center's Energy Analysis and Sustainability Division in 2013. He provides technical and programmatic support for the U.S. DOT and U.S. Department of Energy (DOE) for various transportation electrification and alternative fuel initiatives and activities, such as the Joint Office of Energy and Transportation's National Electric Vehicle Infrastructure Program, FHWA's Alternative Fuel Corridor Designation Initiative and DOE's Clean Cities Program.  
For 25 years at DOE and U.S. DOT, Scarpino has worked on public-private partnerships and projects that provide federal support for the alternative fuels industry's market transformation efforts related to vehicle deployment, as well as charging and fueling infrastructure development.
His 37+-year federal career includes working for 12 years as a nuclear engineer for the Department of the Navy's Portsmouth Naval Shipyard in New Hampshire DOE's Savannah River Site in South Carolina. Scarpino has a BS in Mechanical Engineering from the University of Maine.
Shelbi Small
Environmental Protection Specialist
BS Natural Resource Management, Grand Valley Statue University
Shelbi Small is an environmental protection specialist in the Energy Analysis and Sustainability Division and has been with the U.S. DOT Volpe Center since November 2022. She has five years of previous experience with the Bureau of Indian Affairs in assisting with natural resource and renewable energy projects on tribal lands as well as grants management and project oversight.  
Small is working with the Joint Office of Energy and Transportation to aid states regarding the National Electric Vehicle Infrastructure (NEVI) program. Funds have been allocated to states as of 2022 to begin build out of their electric vehicle (EV) charging infrastructure to meet the EV infrastructure goals set forth by the Biden Administration through the Bipartisan Infrastructure Law. She is also assisting in the formation of a Tribal Engagement Strategy for NEVI and future funding opportunities; this strategy will lay out the goals and objectives for the Joint Office to provide technical assistance to tribal nations regarding EV infrastructure projects. Small is also working with the Policy Analysis and Strategic Planning Division in assisting FHWA with future funding opportunities and programs.  
Erika A. Sudderth, PhD
Data Scientist
PhD Organismic and Evolutionary Biology, Harvard University
BS Biochemistry and Cell Biology (Minor in Environmental Studies), University of California, San Diego
Erika Sudderth, PhD joined the U.S. DOT Volpe Center in 2014 after completing post-doctoral research at Brown University and University of California, Berkeley. Her research combined field experiments, biochemical analysis, and statistical modeling to understand the effects of global change on ecosystem function. Sudderth also taught university courses in environmental statistics and biological computing.
At the U.S. DOT Volpe Center, Sudderth manages a variety of projects in the areas of data science and energy analysis. She leads teams that develop innovative analytical approaches for data initiatives that inform U.S. DOT policy and support traffic safety applications for state and local partners. Sudderth also supports the DOT Energy Resource and Efficiency Program and MARAD to meet federal energy efficiency targets and complete related reporting requirements. In addition, she has supported ARPA-E renewable energy programs by assessing potential environmental effects of a new tidal energy technology and transportation applications of novel solar energy technologies.
Shortly after joining the U.S. DOT Volpe Center, Sudderth helped develop dose-response relationships for effects of aircraft noise on national park visitors as part of the Air Tour Management program for FAA and NPS.
Kim Washington
Environmental Protectional Specialist 
MS Environmental Management, University of Maryland University College
BS Civil Engineering, Morgan State University
Kim Washington is a career public service professional with more than 15 years of experience as an environmental engineer. Her areas of expertise are program management, sustainability, environmental compliance, and process improvement. 
The City of Rock Island Industrial Pretreatment Excellence Award, National Environmental and Sustainability Management System implementation, and a Potable Water Per- and Polyfluoroalkyl Substances (PFAS) Screening Program were some of her achievements before joining the U.S. DOT Volpe Center in October 2022. 
Washington's transition into an Environmental Protection Specialist role has been seamless with the work she's contributed to the U.S. DOT Energy Resource and Efficiency Program (PFAS) identification, sustainability performance dashboarding, Energy Management System implementation, and metering.
Amity Wilczek, PhD
Statistician
PhD Organismic and Evolutionary Biology, Harvard University
AB Biology, University of Chicago
Amity Wilczek, PhD joined the U.S. DOT Volpe Center's Energy Analysis and Sustainability Division in 2021. She provides analytical and statistical expertise for a variety of projects, drawing on her background in natural and environmental sciences, mathematical and statistical modeling, and science communication and education. At the U.S. DOT Volpe Center, Wilczek's work to date has focused on climate resilience (with the Energy and Resource Efficiency Program and FAA) and equity (with the Departmental Office of Civil Rights).
Prior to joining the U.S. DOT Volpe Center, Wilczek spent more than 20 years working as a researcher and educator. Her work on plant responses to changing environments has appeared in many scientific journals including Science, Proceedings of the National Academy of Sciences, Ecology, American Naturalist, and Philosophical Transactions of the Royal Society.  Wilczek's teaching career started at Harvard and Brown before transitioning to Deep Springs College in eastern California, where she served for more than 10 years as Herbert Reich Chair of Natural Sciences, Academic Dean, and Vice President.
Kevin Zhang, PhD
Mathematical Statistician
PhD Operations Research, Massachusetts Institute of Technology
BA Mathematics, BS Statistics, Yale
Kevin Zhang, PhD joined the U.S. DOT Volpe Center in 2020 as a data scientist in the Energy Analysis and Sustainability Division. He provides technical support on projects related to resilience of transportation networks, supply chain optimization, and roadway safety. Zhang also provides support on a project modeling driving behavior in interactions between human-driven vehicles and connected and automated vehicles.
Prior to joining the U.S. DOT Volpe Center, Zhang received a doctorate in operations research at MIT. His research focused on developing analytical models for the real-time calibration of traffic simulators. He also worked previously as an operations research analyst at an analytics consulting firm in Boston.
Last updated: Thursday, April 20, 2023