Systems Safety and Engineering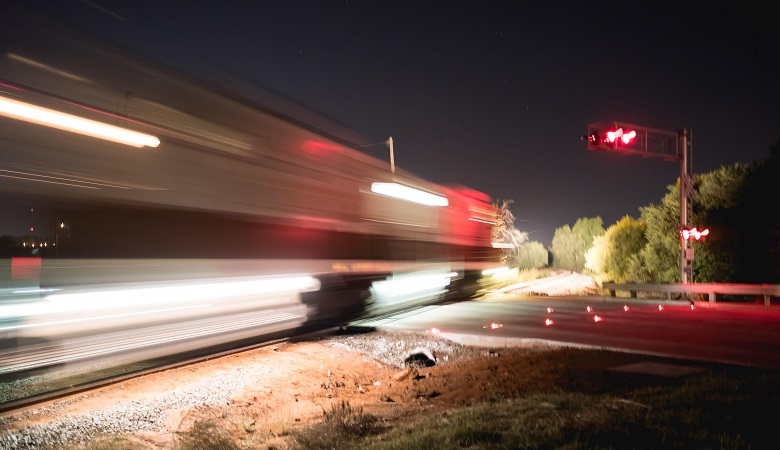 About Us
The U.S. DOT Volpe Center's Systems Safety and Engineering Division conducts original engineering research and analysis to improve transportation safety, capacity, and resiliency. We also provide program management, monitoring, and technical assistance services for federal multi-billion-dollar capital improvement programs throughout the United States.
Our Capabilities
Systems and Infrastructure Modernization and Optimization
Provide technical oversight of federal investments in capital improvement projects, which includes technical, analytical, and project management in the planning, development, operation, and evaluation of federal infrastructure grants (e.g., Amtrak, Transportation Investment Generating Economic Recovery (TIGER)/Better Utilizing Investments to Leverage Development (BUILD)/Rebuilding American Infrastructure with Sustainability and Equity (RAISE), Consolidated Rail Infrastructure and Safety Improvements (CRISI), State of Good Repair (SOGR), etc.). 
Provide technical expertise on major projects for FHWA and FRA, transportation performance management and asset management, enterprise risk management, infrastructure emergency relief funding, and strategic management support for the FHWA Federal-Aid Highway Program.
Engineering and Technology Deployment to Enhance Transportation
Conduct innovative research, development, and demonstration activities to examine engineering, education, and enforcement methods that can be used to reduce casualties at grade crossings and due to trespassing on railroad and transit right-of-way, including Highway-Rail Grade Crossing Safety and Trespass Prevention Program Research and Connected Vehicle at Highway-Rail Grade Crossings Research. 
Conduct risk analyses, network capacity modeling, fire safety and emergency preparedness studies, data management, program planning and energy, and environment and engine technology research to address system-wide research challenges facing FRA and the rail industry.
Safety and Security Assessments
Support fire safety and rail grade crossings research and development (R&D), as well as Americans with Disabilities Act of 1990 (ADA) station assessments.
Review transportation safety regulations, and support standards development and implementation.
Applied Data Science
Support innovative rail safety solutions to reduce casualties on railroad and transit systems and enable performance-based decision-making for the FHWA Federal-Aid Highway Program. 
Leverage artificial intelligence (AI) and unmanned aircraft system (UAS) technologies to support our R&D portfolio. 
Knowledge Transfer and Capacity Building to Maximize Impacts
Provide technical assistance and training on regulatory compliance, safety assurance, and strategic infrastructure management. 
Integrate the dissemination of research results and sharing of peer knowledge within stakeholder communities throughout our body of work.
Meet Our Team
View selected staff biographies.
Matthew Lyons
Acting Chief, Systems Safety and Engineering Division 
Matthew Lyons is the program manager of the Monitoring and Technical Assistance Program (MTAP) in the Systems Safety and Engineering Division at the U.S. DOT Volpe Center. He is a mechanical engineer with over 22 years of experience in engineering analysis, procurement, project oversight, and program management supporting programs at FRA and PHMSA. As the MTAP Program Manager, Lyons leads a multidisciplinary team that supports FRA in the implementation, monitoring, and oversight of its discretionary grants programs including: Rebuilding American Infrastructure with Sustainability and Equity (RAISE), High Speed Intercity Passenger City Rail (HSIPR), Consolidated Rail Infrastructure and Safety Improvements (CRISI), Federal State Partnership State of Good Repair (SOGR), and the Amtrak Annual Capital Grant. Lyons holds a Bachelor of Science degree in Mechanical Engineering from Tufts University in Medford, MA.
William Baron
Computer Engineer
William Baron has been a computer engineer at the U.S. DOT Volpe Center since 1987, and during this time has conducted analyses and development in every mode of transportation. He has developed technological systems to enhance security and efficiency in transportation systems at the nation's borders, at the U.S. Capitol and at military facilities at home and abroad. Baron has developed secure portals for transit tunnels and systems for tracking military cargo and vehicles. He has conducted assessments of systems to enhance railroad and highway safety, and has implemented intelligent transportation technologies at national parks.
Baron has developed security plans for FAA telecommunications, State Department freight transportation, and for the reconstruction of New York's World Trade Center complex. He served as the DOT representative on the National Science and Technology Council's Subcommittee on Biometrics and Identity Management. He developed entry point screening systems for the U.S. Army and the U.S. Special Forces, and he piloted automated inspection systems for pre-screened travelers at U.S. ports of entry. Baron has assessed cybersecurity in the aviation, maritime, transit, and pipeline environments. Currently, he is studying the use of drone technology and photogrammetry for modeling railroad grade crossing profiles, and he is managing cybersecurity for U.S. Air Force air traffic control systems. In March 2020, Baron was named the U.S. DOT Volpe Center's Technology Transfer Outreach Program Coordinator. Baron holds a BS in Management Engineering from Worcester Polytechnic Institute and a MS in Management Information Systems from Northeastern University.
Marco daSilva
Principal Technical Advisor for Systems Safety and Engineering
Marco daSilva serves as part of our team of principal technical advisors who work across the U.S. DOT Volpe Center to identify emerging transportation technologies, conduct analyses and assessments on topics of national significance, and explore new opportunities in response to evolving national concerns.
daSilva serves as principal technical advisor for systems safety and engineering. Read Marco daSilva's full bio.
Adrian Hellman
Systems Engineer 
Adrian Hellman is a senior systems engineer at the U.S. DOT Volpe Center in Cambridge, Massachusetts. He is the U.S. DOT Volpe Center program manager for the FRA research program to develop connected and automated vehicle safety applications for highway-rail grade crossings. For the past two decades, Hellman has supported the FRA train control and grade crossing safety research programs. In addition to his U.S. DOT Volpe Center work, he is also the chair of the TRB Railroad Operating Technologies Committee. Hellman received his BA with Distinction in Physics from Boston University and his MS in Systems Engineering from Virginia Polytechnic Institute and State University.
Suzanne Horton
Operations Research Analyst 
Suzanne Horton is a senior operations research analyst with the Systems Safety and Engineering Division of the U.S. DOT Volpe Center in Cambridge, Massachusetts. She leads projects in support of FMCSA and FRA's Office of Research, Development, and Technology. Horton has nearly two decades of experience in rail safety program evaluation, project management, and business process design and implementation. Horton holds a bachelor's degree in Industrial Engineering and Operations Research from the University of Massachusetts, Amherst.
Alan L. Rao 
Operations Research Analyst 
Dr. Alan Rao is a senior operational research analyst and program manager with the Systems Safety and Engineering Division of the U.S. DOT Volpe Center in Cambridge, Massachusetts. His work portfolio includes management of the U.S. DOT Volpe Center's Communication and Control Systems research programs and contract management in support of FRA, FTA, and FAA. His recent focus is on ADS/ADAS Testing, Evaluation, and Validation (TEV) technical support to Office of the Assistant Secretary for Research and Technology (OST-R) – Highly Automated Systems Safety Center of Excellence (HASS COE). Prior to the U.S. DOT Volpe Center, Rao taught graduate courses on GIS and Computational Geography at Leeds University and provided transportation modeling and consulting services to state DOTs, MPOs, and mega-cities around the world. Rao holds a bachelor's in engineering degree in Architecture and Transportation Planning from Tsinghua University and PhD in Urban Policy Information Systems from University of Liverpool. 
Last updated: Monday, April 24, 2023