Structures and Dynamics
The U.S. DOT Volpe Center's Structures and Dynamics Division improves the performance, safety, and resilience of the rail transportation system by applying engineering expertise in vehicle-track interaction, mechanical wear, fatigue, and fracture, soil mechanics, and vehicle impact energy management.
Some highlights of our work include:
Our Capabilities
Engineering and Technology Deployment to Enhance Transportation
Assess the dynamic performance of ground transportation vehicles
Apply materials engineering principles to understand and improve rail component performance and tank structural integrity 
Plan, manage, and implement vehicles and rail structures, dynamics, and materials behavior
Interpret analytic and experimental investigations
Safety and Security Assessments
Analyze data from crash and incident reports, inspections, tests, and other sources to identify causes and propose solutions that will prevent or mitigate hazards
Focus on the types of structural modifications that can make rail equipment safer, specifically passenger protection and impact absorption
Conduct safety and performance research related to railroad ties and fasteners 
Meet Our Team
View selected staff biographies.
Brian Marquis
Chief, Structures and Dynamics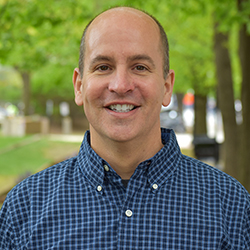 Last updated: Friday, October 7, 2022