Structures and Dynamics
Volpe's Structures and Dynamics Division improves the performance and safety of the rail transportation system by applying engineering expertise in the areas of vehicle-track interaction, mechanics of wear, fatigue and fracture, soil mechanics, and vehicle impact energy management.
We conduct research and testing related to the crashworthiness of rail cars.
Our team develops and tests new methods for inspecting tracks and studies the interaction between vehicles and tracks.
Capabilities
Assessment of the dynamic performance of ground transportation vehicles
Application of materials engineering principles to understand and improve rail component performance
Analysis of data from accident and incident reports, inspections, tests, and other sources to identify causes and propose solutions that will prevent or mitigate hazards
Planning, management, and implementation of vehicles and rail structures, dynamics, and materials behavior
Interpretation of analytic and experimental investigations
Publications and Papers
View Volpe-authored publications and papers on the following topics:
Featured Work
Meet Our Team
View selected staff biographies
Brian Marquis
Chief, Structures and Dynamics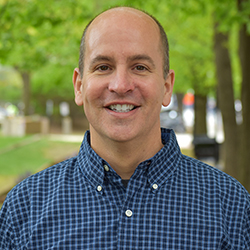 Last updated: Wednesday, December 29, 2021