Advanced Vehicle Technology
Volpe's Advanced Vehicle Technology Division performs engineering research and analysis to facilitate the deployment of advanced safety and mobility technologies in motor vehicles.
We focus on crash avoidance and severity mitigation systems, automated vehicle applications, cooperative automated driving systems, connected vehicle safety, electronics reliability of automotive control systems, and cybersecurity of vehicle systems and telematics.
The results of our work support all levels of government and industry with the engineering foundation and information necessary to do the following:
Build and deploy advanced-technology automotive systems to improve traffic safety and mobility
Issue safety and cybersecurity standards, guidelines, and best practices
Understand the societal safety problems from motor vehicle crashes and recalls
Perform cost-safety benefits analysis of advanced automotive technologies
Facilitate cooperation between government and industry organizations to address national safety, mobility, and cybersecurity issues
Capabilities
Safe reliability analysis of automotive electronic systems
Safety analysis of rechargeable energy storage systems
Motor vehicle crash analysis
Development of crash countermeasure concepts
State-of-the-art technology assessment
Development of performance requirements for safety systems
Objective testing of vehicle safety systems
Evaluation of field operational tests
Simulation of system-vehicle-driver interactions
Safety benefits estimation
SafetyHAT Transportation Safety Hazard Analysis Tool
The transportation systems Safety Hazard Analysis Tool (SafetyHAT) is a software tool that facilitates hazard analysis using the System-Theoretic Process Analysis (STPA). STPA is a hazard identification method based on a top-down system engineering approach and control systems theory. While some familiarity with STPA is expected before using this tool, one of the primary goals of SafetyHAT is to help safety analysts become proficient with the STPA method. SafetyHAT includes transportation-oriented guide phrases and causal factors that tailor the STPA method to transportation systems.
Featured Work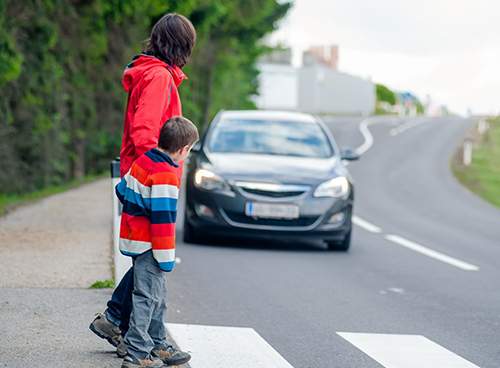 How Effective Are Pedestrian Detection Systems in Cars?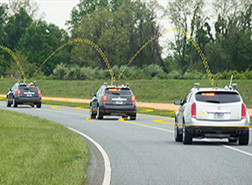 How an Automated Car Platoon Works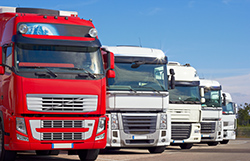 Experts Reveal Safety Impact of Following Distances between Heavy Trucks in Automated Platoons
Meet Our Team
View selected staff biographies
Wassim Najm
Chief, Advanced Vehicle Technology
Last updated: Wednesday, January 12, 2022