Helping to Build a Better America
Wednesday, October 5, 2022
A Curated Collection of the U.S. DOT Volpe Center's Recent Work and Available Tools to Support State Infrastructure Investments
The U.S. DOT Volpe Center recently released a series of resources and stories of recent work in alignment with the Bipartisan Infrastructure Law, which makes historic infrastructure investments: improving public safety and climate resilience, creating jobs across the country, and delivering a more equitable future for all. 
Read on to learn about our recent work and tools that can support grant programs, reduce infrastructure vulnerability, estimate emissions benefits of transportation projects, share real-time work zone data, and make effective use of complex data to reduce traffic congestion, improve rural roadway safety, track traffic jam trends, analyze transportation equity indicators, and enable transportation-related software projects to deploy on time and within budget.  
LIFECYCLE SUPPORT FOR GRANT PROGRAMS 
The U.S. DOT Volpe Center's multidisciplinary team of experts collaborate to deliver innovative solutions to support and advance all aspects of the funding cycle and grant application management processes. The team provides technical expertise for effective grants program management, along with decades of experience across the funding cycle. U.S. DOT Volpe Center grant experts can support everything from defining program guidance to conducting program evaluations and from managing the selection process to providing technical assistance pre- or post-award. Learn more.
DEVELOPING A TOOL SUITE TO ADDRESS RESILIENCE RETURN ON INVESTMENT IN TRANSPORTATION INFRASTRUCTURE 
On August 1, 2022, the U.S. DOT Volpe Center released the Resilience and Disaster Recovery (RDR) Tool Suite, which enables transportation planners to calculate the ROI for transportation infrastructure resilience projects across uncertain hazard scenarios. Developed by U.S. DOT Volpe Center energy analysis and sustainability experts in support of the U.S. DOT Office of the Assistant Secretary for Research and Technology, the RDR Tool Suite reduces transportation infrastructure vulnerability, enhances resilience, and addresses climate change. Learn more.
NEW CONGESTION MITIGATION AND AIR QUALITY IMPROVEMENT TOOLS FOR ESTIMATING EMISSIONS BENEFITS OF HIGHWAY AND INTERMODAL PROJECTS  
FHWA's Congestion Mitigation and Air Quality Improvement (CMAQ) Program provides funding to state and local governments for transportation projects in areas with air quality issues to help meet Clean Air Act requirements. U.S. DOT Volpe Center emissions and congestion modeling experts have supported FHWA since 2015 by developing the CMAQ Emissions Calculator Toolkit that helps states estimate emissions benefits. Learn about the toolkit and updates made in 2022, with a particular focus on electric vehicles and electrification projects. Learn more.
INCREASING ACCESS TO WORK ZONE INFORMATION TO IMPROVE HIGHWAY SAFETY FOR ALL   
Safe, efficient mobility requires reliable, real-time information about work zones and other disruptions to usual traffic patterns. The lack of common, simple standards, however, made effectively accessing, sharing, and using this data cumbersome and costly. Since 2018, U.S. DOT Volpe Center innovation experts have led the Work Zone Data Exchange with the Intelligent Transportation System Joint Program Office and FHWA to provide the national standard for work zone data and other critical highway safety information to those who need it. Learn more.
INNOVATIVE USES OF DATA SCIENCE TO SOLVE TRANSPORTATION PROBLEMS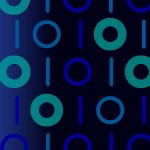 State DOTs, metropolitan planning organizations (MPO), and regional transportation planning agencies rely on complex data to solve the nation's congestion, infrastructure, and equity issues. U.S. DOT Volpe Center data science experts are using data science innovations for transportation planning, operations, safety analysis, and to improve business processes—and are poised to leverage these capabilities with ever-increasing volumes and complexity of data, as well as the expanding need for advanced transportation analytics. Learn more.
About the U.S. DOT Volpe Center 
Celebrating more than 50 years of federal service to the nation, the U.S. DOT Volpe Center's mission is to transform transportation for all.  
We're Hiring: Learn more about our open job opportunities, our commitment to equity, and what it's like to work at the U.S. DOT Volpe Center.