Introducing Students to Careers in Intelligent Transportation Systems (ITS)
"SBIR has allowed us to connect more closely with the local public school system and community," said Richard Claus, NanoSonic President.
The Challenge
As transportation technology continues to evolve, there is a growing need for well-trained professionals in intelligent transportation systems (ITS). Introducing middle and high school students early on to careers in advanced transportation technology and STEM (science, technology, engineering, and math) is an important part of ensuring that this need is met.  
The U.S. Department of Transportation (U.S. DOT) Small Business Innovation Research (SBIR) program has worked to address this need through its annual Phase I Solicitation.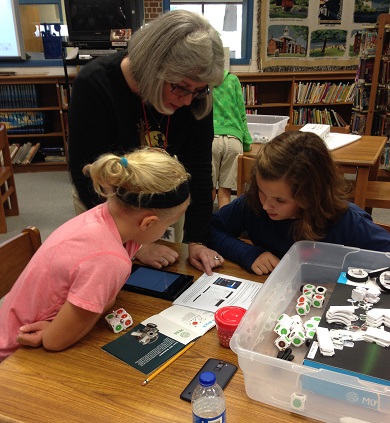 In 2014, the Federal Highway Administration (FHWA) sponsored an SBIR topic titled "STEM Education: Increasing Awareness about Intelligent Transportation Systems and Connected Vehicle Technologies for High School Students." This SBIR topic supports U.S. DOT's ITS Professional Capacity Building Program and is designed to attract and keep students' interest in STEM education by linking their class work to well-paying jobs in ITS. The topic aimed to create innovative, hands-on, problem-based learning opportunities that would give students the experience of using their education to meet real-world challenges.
Small Business: NanoSonic, Inc.
Location: Pembroke, Virginia
Project: STEM Education - Increasing Awareness about Intelligent Transportation Systems and Connected Vehicle Technologies for High School Students
Funding Agency: Federal Highway Administration
Phase I: $124,994
Phase II: $749,999
Phase IIB: $200,000
The Technology
NanoSonic, an engineering company out of Pembroke, Virginia, received FHWA SBIR funds to develop a two-fold approach to this education challenge. In collaboration with Leidos Inc., the company worked with local middle school and high school STEM teachers in Giles County, Virginia, to develop 60+ STEM lesson plans. The team also created a mobile game app and board game that engage students in ITS and connected vehicle concepts.
The 60+ lesson plans can be used for classroom activities, after-school STEM programs, or STEM summer camps, and they are available for free on the NanoSonic website. Modules include topics like congestion pricing, radar and LiDAR systems, and using ITS to improve sustainability.
"NanoSonic is an engineering company in Virginia that specializes in advanced materials. Yet, recent web data shows that people visit our ITS/connected vehicle lesson plan webpage far more than any other."
– Richard Claus, NanoSonic President
The "Road Trip – What Lies Ahead?" game is available in the Apple App Store and as a physical board game. In the game, students embark on a road trip across the U.S. and learn about fuel and battery capacity, how vehicle features influence driving, and the ways that intelligent transportation systems impact their trip.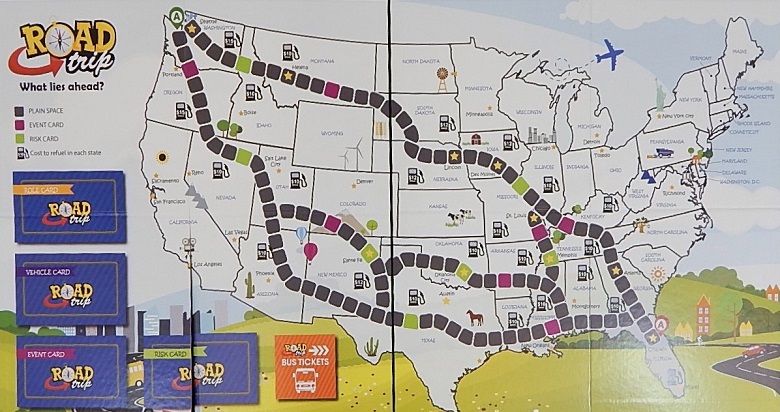 The Impact
"This work addresses the emerging nationwide need for trained professionals to design, install, and maintain future transportation system hardware and software," said Richard Claus, NanoSonic president. 
As of July 2021, more than 2,400 students in Giles County, Virginia, have been involved in after-school and summer STEM programs that use NanoSonic's lessons plans. The free plans have also been downloaded more than a thousand times. 
"When we wrote our Phase I proposal in 2014, we worked with one enthusiastic middle school math teacher who had no resources and few opportunities. She now quips that STEM has more kids than football. Here in Appalachia, that's a big deal."
– Richard Claus, NanoSonic President
In the long term, NanoSonic hopes that resources like this will increase public awareness of emerging transportation technologies. Improving the general public's knowledge of transportation can enhance transportation system safety and lead to improved use of multimodal networks.
The Future
Using its SBIR experience, NanoSonic advised the Virginia Department of Transportation on expanding STEM training in the state, and the company has also shared its SBIR-supported products with technical high schools and summer programs throughout the country (e.g., Girls Experiencing Engineering at the University of Memphis). Likewise, Claus has attended several ITS Academic Workshops, which bring together educators to discuss ITS curricula at all academic levels.
Additionally, NanoSonic's SBIR project has connected the company with the Virginia Tech Transportation Institute (VTTI) and the Virginia Smart Roads research area. As a result, NanoSonic is currently working on another U.S. DOT SBIR project with VTTI and the Virginia Tech Hume Center titled "Highway Induction Paint to Enable Safety Messaging."
Learn more about Phase I of the project.
How SBIR Helps
U.S. DOT's SBIR funding—through Phase I, Phase II, and Phase IIB—along with SBIR's programmatic support has enhanced NanoSonic's education and outreach efforts in many ways. 
"SBIR has allowed us to connect more closely with the local public school system and community," said Claus.
The impacts of NanoSonic's SBIR project have radiated out from Giles County as well, noted David Jackson, community planner at U.S. DOT's Volpe National Transportation Systems Center. "Richard Claus is a passionate principal investigator, and his efforts have significantly improved knowledge sharing on ITS education," said Jackson. 
About SBIR
The U.S. Department of Transportation's highly competitive Small Business Innovation Research (SBIR) program awards contracts to domestic small businesses to pursue research on and develop innovative solutions to transportation challenges.
Moreover, the SBIR program encourages small businesses to engage in federal research/research and development (R/R&D) that has the potential for commercialization. The program awards contracts in two phases, and it recognizes a third phase leading up to commercialization. See Past Solicitations and Awardees for more information.
Last updated: Tuesday, May 10, 2022