Aviation Systems Engineering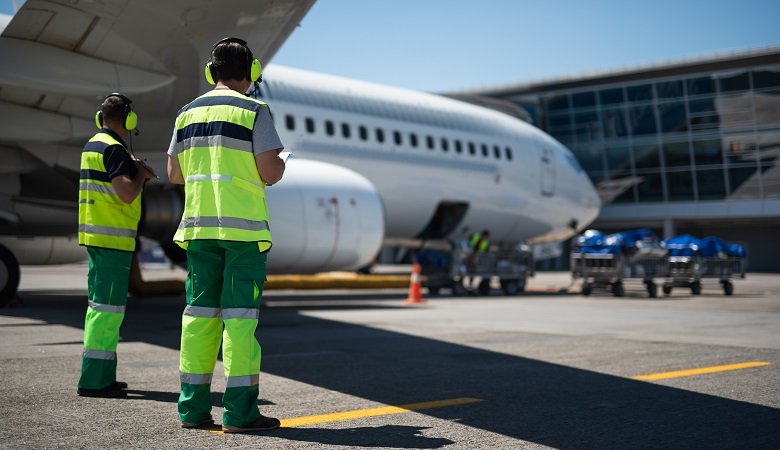 About Us
The U.S. DOT Volpe Center's Aviation Systems Engineering Division develops and tests prototypes, models, and procedures for airport terminals and surface systems and procedures.
Our team conducts safety analyses and safety risk management for all air transportation domains, including developing and testing prototypes and models.
We provide system engineering expertise to FAA, NASA, DOD, and other federal and state partners to ensure safe and efficient operations in the national airspace.
Our Capabilities
Safety and Security Assessments
Conduct tests to analyze and manage safety risks associated with airport and aviation systems
Provide analysis and assessment on safety and performance data
Program Management
Develop and analyze program documentation for investment decisions, including concepts of operations, requirements, and safety risk matrices
Conduct operational needs assessments of large-scale programs
Systems and Infrastructure Modernization and Optimization
Conduct simulation and modeling for new terminal and surface procedures
Create prototypes to support evaluation and test-bed development
Support system design, engineering, and evaluation of new aviation technology
Provide site engineering and implementation of aviation technologies that support safe operations in the national airspace
Meet Our Team
View Selected staff biographies.
Kelly Curran
Chief
Kelly Curran is the division chief for Aviation Systems Engineering at the U.S. DOT Volpe Center. She has more than 20 years of experience in aviation, has been a project manager in the Aviation Safety Management Systems Division, and is leading work on the System Approach for Safety Oversight (SASO), which provides a comprehensive system safety approach to the certification and oversight of aviation entities with a goal of improving safety by enhancing risk-based decision-making practices. Curran also serves as project manager for FAA's Systems Safety Management Transformation (SSMT) program, defines emerging safety requirements through a series of activities that includes research, data analysis, and demonstrations. In this capacity she directs a multidisciplinary technical team of federal staff from different divisions to provide aviation expertise in the areas of risk-based decision-making and safety analysis.
Further, she applies her interest in continuous process improvement by leading the Office of Research and Innovative Technology's Software Continuous Improvement Program (SCIP) initiative, ensuring the U.S. DOT Volpe Center attains and maintains a Capability Maturity Model Integration (CMMI) Level 3 certification. Before coming to the U.S. DOT Volpe Center in 2015, Curran was a project manager supporting the U.S. Coast Guard in operational business requirement development.
She served as officer in the U.S. Navy where she held the position of Air Bridge Denial Officer Tactical Commander and primary watch officer for oversight of the U.S. Congressionally appointed program monitoring the suppression of illicit aerial trafficking of narco-terrorist substances in Colombia. Curran planned and executed operations with over 30 countries while overseeing operations by joint service members using several radar systems, military and government aircraft, and multi-service warships. She also served as an Officer and Aircraft Commander responsible for the mission and safety of a crew on the P-3 Orion aircraft deployed in the Middle East and Far East in support of the Global War on Terrorism. Prior to that, Curran flew the C-12 King Air, SH-3 Sea King helicopter, SH-60B Seahawk helicopter, and other aircraft. She is currently pursuing her Part 107 Drone certification.
Curran obtained her Master of Business Administration (MBA) from University of Massachusetts-Lowell (Lowell, MA) and a bachelor's degree in oceanography from the U.S. Naval Academy (Annapolis, MD).
Last updated: Wednesday, March 29, 2023