Automated Vehicles - Coming Soon to a Driveway Near You?
Thursday, July 12, 2012
Automated or autonomous? That is the question, said Gary Ritter, director of the Center for Advanced Transportation Technologies at Volpe, The National Transportation Systems Center. Ritter recently spoke to the transportation community during Transportation Trajectories, a lecture series featuring Volpe experts.
Automation has been with us for 100 years: the first autopilot was invented in 1912. Automated vehicles are controlled "by mechanical or electrical devices that take the place of human labor." Autonomous vehicles, on the other hand, operate without any outside control. The State of Nevada recently defined an autonomous vehicle as one that "uses artificial intelligence, sensors, and GPS to drive itself without the active intervention of a human operator."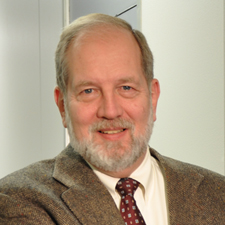 The difference, said Ritter, is gradational. The National Highway Traffic Safety Administration has proposed four automation levels that distinguish the degree to which a driver shares or gives up authority and responsibility to the automation. As the level increases, the automation assumes more control and the driver gradually gives up responsibility for being engaged. An autonomous vehicle operates at the highest automation level.
"Google's recent self-driving car is programmed to be courteous and cautious," said Ritter, who has ridden in the car. Using artificial intelligence software, this vehicle has driven over 200,000 miles on public roads, using high-accuracy map data, video, LIDAR, radar, and wheel sensors.
Ritter cited many reasons to move towards increasing automation, including improved safety, reduced congestion, energy savings, and innovative mobility options such as advanced rapid transit, on-demand vehicle sharing, and providing mobility to currently ineligible drivers. One of the biggest consumer-oriented reasons is driver convenience.
"Most technical challenges seem to be surmountable," said Ritter, noting that it's the non-technical challenges such as consumer acceptance and price-tags that will be sticky. Of course, the networks supporting autonomous vehicles must be completely stable and secure. And there will be many policy and legal issues to resolve, notably: who is responsible if the vehicle fails?
When will this all come to a driveway near you? According to Ritter, "The horizon for autonomous vehicles has been '20 years away' for 60 years now." Perhaps now, in 2012, that is almost true: some say that autonomous vehicles will be offered for sale within a decade.
---
Photo above: Gary Ritter (Volpe photo)