Monitoring GPS Performance to Ensure Safer Flights
Wednesday, July 6, 2016
Volpe technical experts designed, developed, and implemented RAIMPrediction.net, which provides critical information to pilots and flight planners (dispatchers) who schedule instrument flight rules (IFR) flights based on certain conditions.
A global positioning system (GPS) receiver is used as the primary navigation aid, consistent with Advisory Circular AC-90-100A guidance on area navigation (RNAV) operations for aircraft en route and during descents and approaches. Receiver autonomous integrity monitoring (RAIM) is a feature of some GPS receivers that seeks to improve flight planning by correcting or removing faulty GPS measurements.
The Challenge
The reliability of a navigation system is determined by its ability to provide timely notification when the system has failed or is no longer able to provide accurate measurements. By itself, GPS cannot provide integrity monitoring that satisfies aviation requirements.
RAIM provides integrity monitoring within certified aviation receivers by examining the consistency of a set of redundant measurements within the GPS receiver, detecting faulty measurements, and then correcting or excluding those measurements. In GPS navigation systems, this activity may include detecting and perhaps removing a faulty satellite from the set used for flight planning and navigation.
Fault detection is required when GPS is used as a supplemental navigation system. When GPS is used as a primary navigation tool, both fault detection and exclusion are required.
RAIM is used within a GPS receiver/processor to monitor GPS signal performance, ensuring that available satellite signals meet the integrity requirements for a given phase of flight. RAIM approximates the distance between each visible satellite and the global navigation satellite system receiver (known as the "pseudorange"), and uses the information to identify a satellite failure and issue an alert to the pilot or dispatcher. Without RAIM, a pilot or dispatcher has no assurance of the accuracy of the GPS position.
The Solution
Volpe experts developed RAIMPrediction.net, which models the GPS satellite constellation, taking into account reported satellite outages, and predicts the ability of RAIM-equipped avionics to meet accuracy and integrity requirements. Since receiving initial operating capability approval in July 2009, Volpe has operated and maintained RAIMPrediction.net, which screens more than 45,000 flight plans each day. In addition to analysis of submitted individual flight plans, the website provides daily maps of predicted outages for terminal, en route, and RNAV performance availability for situational awareness.
Volpe's work in this area has included the following:
Developing a means for pilots, dispatchers, and dispatch vendors to satisfy their flight planning responsibility under Advisory Circular AC 90-100A
Making predictions, for a given flight plan, about whether operations can be conducted reliably during GPS RNAV procedures
Completing and implementing system design of the RAIM Prediction system in spring 2006
Completing system upgrades of the web service in July 2009
Delivering ongoing user support and maintenance of RAIMPrediction.net
The Impact
Volpe designed and implemented the RAIM Prediction system to estimate the reliability of measurements made by GPS receivers and provide necessary warnings. This important work has led to more reliable flight planning for both pilots and dispatchers.
Customer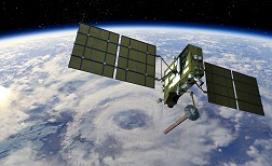 Federal Aviation Administration