Faculty Appointments
The U.S. DOT Volpe Center has a long history of working side-by-side with university and college faculty on challenging transportation topics. We are interested in having tenured or tenure-track faculty members, especially those on sabbatical, spend time at our facility in Cambridge, Massachusetts, working on independent or sponsored research and collaborating with our talented staff.
The Volpe Center, part of the U.S. Department of Transportation, is a unique federal organization that is 100 percent funded by sponsor research. Our portfolio of work spans all modes of transportation. We partner with public and private organizations to assess the needs of the transportation community, evaluate research and development endeavors, assist in the deployment of state-of-the-art transportation technologies, and inform decision- and policy-making through our comprehensive analyses.
Our multi-disciplinary workforce—600 staff and 400 onsite contractors—is drawn from a wide range of disciplines, including engineering; social, environmental, and computer sciences; and policy and planning.
We are located in the heart of Kendall Square, one of the nation's fastest growing innovation hubs, adjacent to MIT and world-class IT and biotechnology companies.
Volpe can be flexible in the arrangements it makes with faculty. If you are interested in exploring the possibilities, please direct a letter of interest to Volpe Director Anne Aylward (anne.aylward@dot.gov). If you have questions, please contact our Office of Human Resources at 617-494-2500.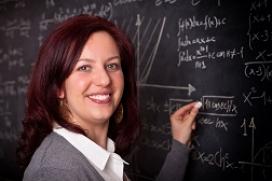 Last updated: Friday, June 26, 2020