Volpe Center Shares NASA Award for Contributions to Airport Congestion Reduction
Tuesday, May 7, 2019
A team of experts developing and testing an early prototype automation system aimed at reducing congestion in our nation's airports received the National Aeronautics and Space Administration's (NASA) 2018 Aeronautics Associate Administrator Technology and Innovation Award, which recognizes work that has a profound positive impact on NASA's aeronautics research mission.
The Airspace Technology Demonstration 2 (ATD-2) IADS Field Demonstration Team is composed of numerous federal agencies, private partners, and academic institutions including: NASA Ames Research Center, Federal Aviation Administration (FAA), American Airlines, Mosaic ATM, and Charlotte Douglas International Airport, and the U.S. DOT's Volpe Center.
Volpe Center senior electronics engineer Sarasina Tuchen (on-site lead at NASA Ames Research Center), IT specialist Ray Goulet, and IT network specialist Thomas Sherwood, all in our Air Traffic Management Division, were instrumental in developing the system-wide information management (SWIM) data services and infrastructure that allows airlines in the demonstration to share information with the FAA and airport operators.
Additionally, Volpe Center analysts Zale Anis and Alan Fuchs conducted the safety risk assessment of the technology demonstration. A Safety Risk Management Document (SRMD) is required for any change to a system or new system in the NAS that is used by Air Traffic Controllers (ATC). That work was conducted in support of the FAA's NextGen office.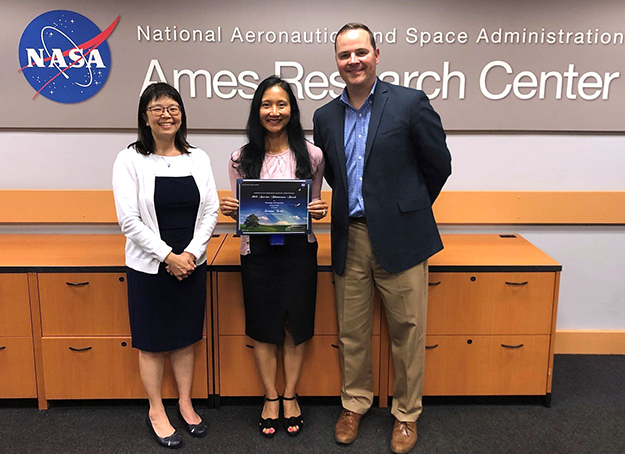 How Information Sharing Improves Air Traffic
Much of the inefficiency in today's air transportation system stems from a lack of information sharing among the operators responsible for managing air traffic in busy terminals. NASA, the FAA, and the aviation industry have developed technologies to improve handling of arrival, departure, and airport surfaces, but to date these capabilities have largely been developed and implemented independently. The ATD-2 integrates information from all of these sources, creating a powerful system for managing air traffic.
The ATD-2 team fielded and tested a first-of-its-kind integrated arrival, departure, and surface (IADS) system at Charlotte Douglas International Airport in Charlotte, North Carolina. The IADS system integrates information from air traffic control and airlines to make decisions about departure, arrivals, and other air traffic functions. The SWIM technology developed by the Volpe Center team serves as the cornerstone of this system, making information transfer between the many operators possible.
To Reduce Congestion, Hold Departures at the Gate
The ATD-2 is already demonstrating improvements to the predictability and operational efficiency at Charlotte Douglas International Airport.
One way it does this is by making decisions about departures and arrivals at the airport. Based on its metering of departing flights, ATD-2 recommends holding some departing flights longer at the gate instead of having them wait in long departure queues at the end of the runway.
Shifting some of the departure wait time from the taxiway to the gate saves fuel, reduces emissions, and gives airlines and passengers more flexibility in the period prior to pushback. In the first four months of the field demonstration, the IADS system saved up to 1,000 pounds of fuel during each metered departure bank, a period of time when multiple planes depart, and resulted in a 15 percent improvement to the number of flights departing within their airline-scheduled departure times.
About the NASA Associate Administrators Award
The Associate Administrator Awards are presented to individuals and groups who contribute to NASA's Aeronautics Research Mission Directorate (ARMD) activities, and who demonstrate exemplary performance in one of six award categories.
The awards are presented to NASA employees, contractors, and students or interns who distinguish themselves, either individually or as part of a group, through their overall approach to their work and through results achieved during the award year.
The U.S. DOT Volpe Center performed this work on behalf of NASA and in coordination with FAA as part of its support to the FAA NextGen plan and the SWIM Program to make the world's most complex airspace safer and more efficient.
Subscribe to email updates from the U.S. DOT Volpe Center.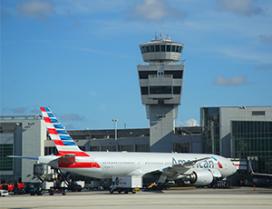 The ATD-2 is already demonstrating improvements to the predictability and operational efficiency at Charlotte Douglas International Airport. (123RF Photo)