The U.S. DOT Volpe Center Designs for the Future
Wednesday, May 24, 2023
A Collection of News and Resources Showcasing Innovative Ways We Work to Transform Transportation for All  
U.S. DOT is committed to meaningful innovation. Modernizing our transportation system means investing in research and innovation that serves a purpose for everyone today and looks ahead to meet tomorrow's challenges.  
Designing for the future of transportation requires transforming our infrastructure, our technology, and our approach to problem-solving. Making our transportation system safer and stronger, more resilient and sustainable, fairer and more equitable requires a renewed commitment to innovation. 
Read on to learn more about innovative ways we're delivering on our mission to transform transportation for all.  
IMPROVING RESILIENCE AND FOSTERING RESPONSIBLE USE OF POSITIONING, NAVIGATION, AND TIMING SERVICES
The U.S. national and economic security depends on reliable, efficient, Positioning, Navigation, and Timing (PNT) services to provide critical location services in the air, on land, and at sea. U.S. DOT Volpe Center engineers supported the Office of the Assistant Secretary for Research and Technology and the Maritime Administration to develop a pilot program plan to address Global Positioning System jamming and spoofing in the maritime environment. LEARN MORE.
IMPROVING THE SAFETY OF COMMERCIAL MOTOR VEHICLE OPERATIONS WITH IN-MOTION ROADSIDE INSPECTIONS
Under FMCSA's roadside inspection program, inspectors assess motor carrier compliance with federal safety regulations. FMCSA uses these results to prioritize carriers most in need of intervention. The U.S. DOT Volpe Center is supporting FMCSA in developing and implementing an operational test to apply new technologies to improve the efficiency and effectiveness of roadside enforcement while mitigating the current process's climate impacts and minimizing supply chain disruptions. LEARN MORE. 
THE U.S. DOT VOLPE CENTER ADVANCES UAS INTEGRATION IN THE NATIONAL AIRSPACE SYSTEM 
One of the challenges in safely integrating unmanned aircraft systems (UAS) into the National Airspace System (NAS) is because the mission, performance, aerodynamic design requirements, and operating procedures for UAS differ significantly from commercial aircraft. To help large, fixed-wing UAS currently operating in the NAS for DOD—and for future aircraft entrants like UAS and Urban Air Mobility—safely integrate into the NAS, FAA tapped into U.S. DOT Volpe Center's expertise to evaluate the wake turbulence separation for a specific integration scenario. LEARN MORE. 
UNMANNED AIRCRAFT SYSTEMS COLLECTION: OUR CAPABILITIES AND EXPERIENCE 
Safe, efficient integration of unmanned aircraft into the national airspace is a shared responsibility. The U.S. DOT Volpe Center plays a key role in UAS integration, partnering with FAA, DOD, NASA, DOE, USDA, and other government agencies, as well as academia and industry innovators across the transportation enterprise. Our UAS support focuses on safety, efficiency, sustainability, and industry and policy analysis. LEARN MORE. 
ADVANCED AIR MOBILITY: OUR EXPERIENCE 
U.S. DOT Volpe Center engineers and researchers are working to explore ways to safely and efficiently incorporate transformative technologies and emerging concepts into the NAS. Advanced Air Mobility (AAM) envisions a NAS where UAS, such as small package-delivery drones, and Urban Air Mobility (UAM) aircraft, such as passenger or cargo-carrying air taxis, can operate safely over cities, suburban communities, and rural areas. Our AAM experience ranges from flight operations to surveillance, from modeling to simulation, and from automation to cybersecurity. LEARN MORE. 
PROTOTYPING NEW IDEAS WITH THE VOLPE INNOVATION ACCELERATOR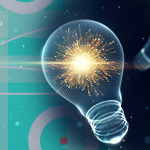 Since its launch in August 2020, the U.S. DOT Volpe Center's Volpe Innovation Accelerator (VIA) has spurred innovation by inviting employees to propose ideas, recruit teams, and develop prototypes and concept papers. In the process, VIA encourages collaboration, develops skillsets, and strengthens cross-divisional professional networks. Increasing employees' capacity for innovation will help solve important transportation challenges, especially those aligned with U.S. DOT priorities. LEARN MORE. 
HEAR FROM ONE U.S. DOT VOLPE CENTER COLLEAGUE ABOUT THEIR JOURNEY TO TRANSPORTATION 
Meet Brendon Providence, a computer engineer in our Situational Analysis and Logistics Division, and learn about his journey to transportation, how he ended up at the U.S. DOT Volpe Center, what working here is really like, and how he's working to advance transportation for the public good. LEARN MORE. 
About the U.S. DOT Volpe Center 
Celebrating more than 50 years of federal service to the nation, the U.S. DOT Volpe Center's mission is to transform transportation for all.  
We're Hiring: Learn more about: