In September 2008, four crew members and a U.S. Coast Guard HH-65 helicopter perished offshore of Oahu, Hawaii, in the aftermath of a night training mission. While practicing a medical evacuation from a small boat, the helicopter's hoist cable tangled in a deck fitting. The helicopter rolled, but recovered and headed for shore. Enroute, it burst into flames, killing all aboard.
System Theoretic Safety Analysis of a U.S. Coast Guard Aviation Mishap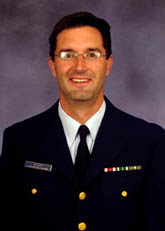 Hickey used STAMP—Systems Theoretic Accident Model and Processes—to look beyond the factors usually considered by the U.S. Coast Guard. "The underlying idea is basic systems thinking," Hickey said. "It's a control-feedback loop. The most helpful part of the process is figuring out what controls what and where the feedbacks actually are."
Hickey was interested in the large number of recent aviation 'mishaps' in the Coast Guard: seven major mishaps in 22 months. The Coast Guard analyzed this particular accident and identified three causal factors, all pointing to pilot error. "They said a contributing factor was poor visibility, but that's true for every night exercise," said Hickey, shaking his head.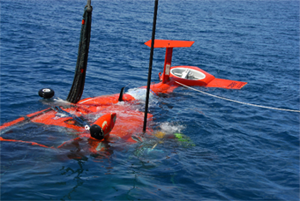 When Hickey started digging, he found that the type of helicopter involved in the Oahu accident, the HH65, has a static hoist system that has been implicated in 19 hoist-related mishaps since the helicopters were purchased. Using STAMP, Hickey eventually uncovered other systemic causes beyond pilot error, notably acquisition and capital management practices, policies that equated the safety of the aircraft and the safety of personnel, and the lack of regular operational assessments to mitigate any drift towards unsafe mission conditions.
As a result of Hickey's master's thesis, the Coast Guard is not only addressing his recommendations, but also is considering incorporating STAMP as part of its mishap investigation process. Hickey's thesis was named MIT's System Design Management Program's "Best Thesis of 2012." A paper based on the thesis will soon be published by the International Journal of Risk Assessment and Management.
---
Above photo 1: Jon Hickey, Commanding Officer, U.S. Coast Guard. (U.S. Coast Guard photo)
Above photo 2: Retrieving the downed HH-65 helicopter from the ocean after the fatal explosion over the water. (U.S. Coast Guard photo)
Updated: Friday, July 25, 2014