New Hazard Analysis Tool Released to Public
Thursday, March 27, 2014
Volpe recently released a new software tool that can assist transportation professionals in conducting hazard analyses.
The Safety Hazard Analysis Tool (SafetyHAT) is a software tool that facilitates the System Theoretic Process Analysis (STPA). STPA is a hazard identification method based on a top-down system engineering approach and control systems theory. It provides an algorithmic and well-guided analysis process that identifies the causes of system hazards, including hardware component failures, software errors, complex system interactions, human errors, and inadequate organization management, policy, and procedures.
The output of STPA and SafetyHAT is a list of identified causes of hazards that can be used to develop safety requirements and testing scenarios; initiate risk analysis, risk control, and system assessment activities; and design and assess safety solutions.
Download the tool here.
To learn more about SafetyHat, review the user guide.
About the Team
Led by hazard analysis expert Dr. Qi Van Eikema Hommes, the SafetyHat development team won Volpe's first-ever Innovation Challenge in 2012. The Innovation Challenge is an annual, internal competition for Volpe staff to receive funding to develop unique solutions to emerging transportation issues.
This multidisciplinary team is comprised of aviation safety engineer Zale Anis, operations research analyst Joanne Kang, software and electrical engineer Mike Razo, and mechanical engineer Chris Becker.
Becker, who joined the team in 2013, immediately made crucial contributions to the development of SafetyHAT. "It was exciting to be part of this team," said Becker. "I believe SafetyHAT can significantly benefit safety analysis by making this new hazard analysis method more accessible. As a new employee, being able to see the potential impact my work could have on transportation safety—in both the public and private sectors—is a big part of why I chose to work at Volpe."
Global Use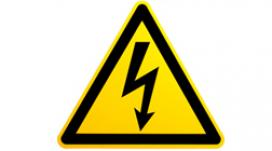 In the two weeks following its release, SafetyHAT has been downloaded by users worldwide, including local and federal government agencies, private firms, universities, research organizations, and individuals.