Forces to Flyers
The U.S. Department of Transportation and its Volpe National Transportation Systems Center developed Forces to Flyers in response to the airline pilot shortage that existed in 2017, which negatively impacted air services to small and rural communities across the country. Under the three-year research initiative, researchers sought to study pathways for entering the pilot workforce and identifying barriers to training and employment.
One portion of the research was the development of a flight training demonstration focused on providing flight training to veterans on an accelerated schedule at vocational flight schools. The final report assesses the demonstration's success in meeting its goals, including training efficiency, cost-effectiveness, veteran employment, and producing more pilots.
The Forces to Flyers demonstration resulted in 32 veterans earning a commercial pilot's license with multi-engine rating, which allows them to begin a career as a professional pilot. 
Selected Flight Schools
The following flight schools were awarded contracts as part of the Forces to Flyers research initiative:
Training Provided
Under the contracts, the flight schools provided the training necessary for veteran participants to earn the following certificates and ratings:
Private Pilot Certificate
Instrument Rating
Commercial Pilot Certificate
Multi-Engine Rating
Certified Flight Instructor (CFI) Certificate
CFI-Instrument (CFI-I) Certificate                                                       
After receiving a CFI-I Certificate, pilots can seek employment as flight instructors while obtaining the flight hours necessary to qualify for an Airline Transport Pilot Certificate (ATP) and become an airline pilot.
Solicitation Attachments 
Information regarding the contracts can be found in the documents listed below.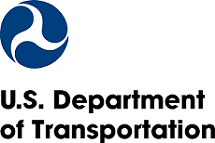 Last updated: Thursday, December 31, 2020