Forces to Flyers
Forces to Flyers is a three-year research initiative led by the U.S. Department of Transportation (U.S. DOT) and its Volpe National Transportation Systems Center.
The research initiative will study pathways for entering the pilot workforce, identify barriers to pilot training and employment, and implement and evaluate a demonstration initiative that will provide flight training to veterans without prior military pilot experience who are interested in becoming airline pilots. 
The results of the research will be used to help to determine how to assist veterans' transitions to new careers as airline pilots and thereby preserve air service to rural and small communities.
January 2019 Update
The 44 slots for veterans to participate have all been filled and the participants have begun their training to become commercial airline pilots. There are no slots available for additional participants.
Selected Flight Schools
The following flight schools were awarded contracts as part of the Forces to Flyers research initiative:
Training Provided
Under the contracts, the flight schools will provide the training necessary for up to 44 students to earn the following certificates and ratings:
Private Pilot Certificate
Instrument Rating
Commercial Pilot Certificate
Multi-Engine Rating
Certified Flight Instructor (CFI) Certificate
CFI-Instrument (CFI-I) Certificate                                                       
After receiving a CFI-I Certificate, participants will be able to seek employment as flight instructors while obtaining the flight hours necessary to qualify for an Airline Transport Pilot Certificate (ATP) and become an airline pilot.
Solicitation Attachments and Additional Resources
Eligibility requirements for participants and other supporting information regarding the contracts can be found in the documents listed below.
Join the Mailing List
If you would like to receive updates on the Forces to Flyers research initiative, please email ForcestoFlyers@dot.gov to be added to the mailing list.
Provide Feedback
Any member of the public is invited to provide voluntary feedback on the Forces To Flyers research initiative by emailing ForcestoFlyers@dot.gov.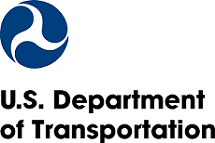 Last updated: Monday, August 3, 2020