Autonomy for Humans
Jeffrey Schnapp
Co-Director, Berkman Klein Center for Internet and Society, Founder/Director, metaLAB (at) Harvard
The Ongoing Transformation of the Global Transportation System speaker series explores challenges and opportunities affecting the advancement of transportation systems.
This series continues the U.S. DOT Volpe Center's long history of convening thought leaders, decision makers, and stakeholders from across the global transportation enterprise to anticipate future transportation issues, generate fresh approaches to emerging issues, anticipate transportation trends, and inform decision making.
Jeffrey Schnapp, co-director of the Berkman Klein Center for Internet and Society and founder/director of metaLAB (at) Harvard, kicked off Volpe's 2017 speaker series with his talk, "Autonomy for Humans."
About the Speaker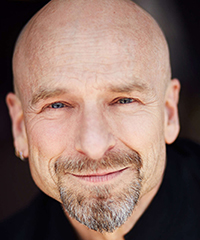 Jeffrey Schnapp is co-director of the Berkman Klein Center for Internet and Society and the founder/director of metaLAB (at) Harvard, a knowledge and technology design studio and conceptual foundry dedicated to exploring and expanding the frontiers of networked culture.
Schnapp is a professor in Harvard's Faculty of Arts and Sciences and at the Graduate School of Design, former holder of the Pierotti Chair at Stanford University, and participant in several Bay Area startups. He is a leading international figure in the digital media field, has led a number of pioneering software development and design projects, and is the author of an influential corpus of publications that includes 25 books and hundreds of essays.
In addition to receiving widespread coverage in the international press, Schnapp's research has received support from leading foundations such as John Simon Guggenheim, the National Science Foundation, Getty, the National Endowment for the Humanities, Hewlett, and Knight. His work in the domains of design, digital arts, and curatorial practice includes collaborations with the Triennale di Milano, the Cantor Center for the Visual Arts, the Wolfsonian-FIU, and the Canadian Center for Architecture.
News and Video
Read the news story and view the video from this event.