Tuesday, November 28, 2017
12:00 p.m. - 12:45 p.m.
Co-founder and Chief Technology Officer, Terrafugia
The Ongoing Transformation of the Global Transportation System speaker series will explore challenges and opportunities affecting the advancement of transportation systems.
This series continues the U.S. DOT Volpe Center's long history of convening thought leaders, decision makers, and stakeholders from across the global transportation enterprise to anticipate future transportation issues, generate fresh approaches to emerging issues, anticipate transportation trends, and inform decision making.
Carl C. Dietrich, PhD, co-founder and Chief Technology Officer of Terrafugia, will discuss electric vertical takeoff and landing (eVTOL) aircraft as part of the U.S. DOT Volpe Center's speaker series The Ongoing Transformation of the Global Transportation System.
Attend the Event
The public is invited to join us in person or via live-streamed webinar. Audience members will be able to share ideas and engage with Dietrich during a Q&A period.
Register to watch the live-streamed webinar or attend in person.
About the Speaker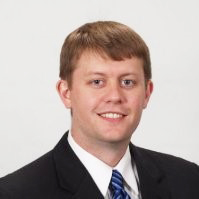 Carl C. Dietrich, PhD, is the co-founder and chief technology officer of Terrafugia. He earned his SB, SM, and PhD from the Massachusetts Institute of Technology's Department of Aeronautics and Astronautics.
His technical background includes aircraft design, fabrication, maintenance, and operation, rocket propulsion, as well as plasma physics and fusion energy. His PhD research demonstrated a threefold improvement in particle confinement in an electrostatic ion trap. In 2000, he was recognized by the MIT Aero/Astro Department as the youngest of 16 alumni who have shown "extraordinary accomplishment."
Dietrich is the author or co-author on three issued patents and multiple pending patents. Dietrich has been recognized with 40 under 40 awards from the Boston Business Journal and Aviation Week and Space Technology magazine. In 2006, he won the $30,000 Lemelson-MIT Student Prize for Invention.
As an aerospace industry entrepreneur, Dietrich grew Terrafugia through the successful development and flight testing of two airworthy prototype "flying cars." He also built a $30 million order backlog for the company's launch product, and secured the company's financial future via acquisition by a global automotive company.
In addition to his work at Terrafugia, Dietrich helps develop the certification standards for light sport aircraft and general aviation aircraft on ASTM committees F37 and F44, respectively. He is chairman of the General Aviation Manufacturers Association subcommittee on Simplified Vehicle Operations.
Dietrich has been a private pilot and aircraft designer since high school. His professional mission is to enhance individual freedom through more effective use of personal aviation. He lives with his wife and two children in Petaluma, California.