Tuesday, October 20, 2015
12:00 p.m. - 1:00 p.m.
John Cavolowsky, PhD
Director, Airspace Operations and Safety Program
NASA Aeronautics Research Mission Directorate
The future holds many exciting challenges in the aviation field. How will today's technologies prepare our airspace for global demand and the integration of unmanned aircraft, with the least possible adverse environmental effects?
NASA's Aeronautics Research Mission Directorate (ARMD) conducts high-impact research that will transform the aviation system of the future. Its research focuses on alternative fuels and electric or hybrid propulsion, low-sonic-boom supersonic flight, automation and autonomy, and technology convergence, with the goal of enabling a safe, efficient, adaptive, scalable, and environmentally sustainable global aviation system.
During this talk, John Cavolowsky, PhD, discussed NASA's near- and long-term aeronautical research themes, technical challenges, and expected outcomes looking to 2025, 2035, and beyond.
About the Speaker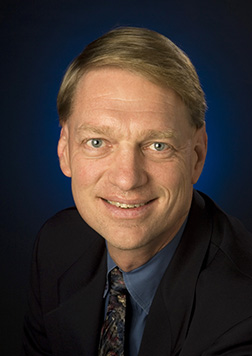 Dr. John Cavolowsky is responsible for the overall planning, management, and evaluation of NASA ARMD's efforts in foundational air traffic management (ATM) and operational safety research that enables development of revolutionary improvements to, and modernization of, the National Airspace System.
This research includes exploring the introduction of new systems for vehicles whose operation can take advantage of the improved, modern ATM system, and involves working in close partnership with the Federal Aviation Administration and the aviation community to enable and extend the benefits of the Next Generation Air Transportation System (NextGen) to meet evolving user needs.
Previously, Dr. Cavolowsky was director of the Airspace Systems Program, where he provided strategic management of technical product across multiple projects within the program, and supported the former Joint Planning and Development Office in the ongoing development of NextGen.
Dr. Cavolowsky began his career at NASA Ames in 1989 as a project manager for aerothermodynamics, addressing research and development challenges in hypersonic propulsion and thermal protection systems.
Read more about John Cavolowsky.
News and Video
Read the news story and view the video from the event.