Educating the Next Generation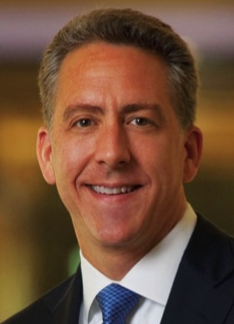 MIT professor Ian A. Waitz presented a talk titled "Educating the Next Generation" at Volpe on October 24, 2013.
Many of the world's greatest challenges will only be addressed by bringing together talented people in a challenging and rewarding environment to collaborate, advance our understanding, create solutions, and educate the next generation of engineering leaders. Today's students need to be able to work, operate, and lead change in many different cultures, time zones, and companies.
About the Speaker
Ian A. Waitz is dean of the School of Engineering, the Jerome C. Hunsaker Professor of Aeronautics and Astronautics, and a MacVicar Faculty Fellow at the Massachusetts Institute of Technology.
Waitz has made advances in gas turbine engines, fluid mechanics, combustion, and acoustics. The principal focus of his current work is on the modeling and evaluation of climate, the air-quality and noise impacts of aviation, and the assessment of technological, operational, and policy options for mitigating these impacts.
He is the director of the Partnership for Air Transportation Noise and Emissions Reduction (PARTNER), an FAA, NASA, DOD, EPA, and Transport Canada-sponsored Center of Excellence with participants from a dozen universities and 50 industry and government organizations.
News and Video
Read the news story and view the video from this event.
The views of the presenter do not necessarily represent the views of U.S. DOT.