Jordan Multer
Principal Technical Advisor for Surface Transportation Human Factors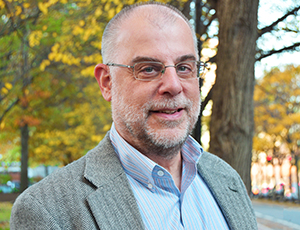 Dr. Jordan Multer is the principal technical advisor for surface transportation human factors at the U.S. DOT Volpe Center.
Dr. Multer began his career in transportation safety as a research analyst for a small company conducting human-in-the-loop investigations of ship operators for the U.S. Coast Guard and the Maritime Administration. After earning his master's and doctorate degrees at the University of Connecticut in experimental psychology, he spent a year designing interfaces for AT&T's long-distance telephone network. 
Dr. Multer joined the Volpe Center in 1989 where he began evaluating the design of instrument approach charts for the FAA. He has spent the remaining time supporting human factors research for the Federal Railroad Administration and the Federal Transit Administration. His early work supported the development of more effective warning devices, such as lighting and reflective materials on trains and the use of auditory warnings to alert motorists to the presence of approaching trains at highway grade crossings. Later, he conducted field research to learn how railroad employees—including locomotive engineers, conductors, dispatchers, and roadway workers—perform their work for the purpose of learning how to integrate automation into railroad operations.
Starting in 2002, Dr. Multer began efforts to help railroads and transit systems improve the way they collect and manage safety data. He oversaw the development and implementation of C3RS, the FRA's Confidential Close Call Reporting System. His current efforts involve developing guidance for transit organizations on the development and use of employee safety reporting systems, and implementing a demonstration project to learn how to implement employee safety reporting systems at different types of transit agencies.
He currently manages the Volpe Center's rail human factors program. This research program supports the Federal Railroad Administration's efforts to create safer rail transportation systems and covers three areas: system design and technology, railroad operating practices, and highway-railroad grade crossings and trespassing.
Last updated: Wednesday, August 17, 2022