Partnering with the Millennium Challenge Corporation to Improve Accessibility in Malawi
Monday, March 8, 2021
The Millennium Challenge Corporation (MCC) works with developing countries around the world to promote economic growth and stability, help reduce global poverty, and invest in future generations. MCC is currently partnering with Malawi, where 70 percent of the population live below the international poverty line of $1.90 per day, and 80 percent of the population live in rural areas. 
Key constraints to economic growth in Malawi are the high costs of rural transportation and weak farm-to-market linkages caused by poor road conditions, inadequate road network coverage (particularly in rural areas), and ineffective government planning, financing, and coordination.
The U.S. Department of Transportation (U.S. DOT) Volpe National Transportation Systems Center (Volpe Center) is collaborating with MCC to find solutions to these critical problems through U.S. government investments.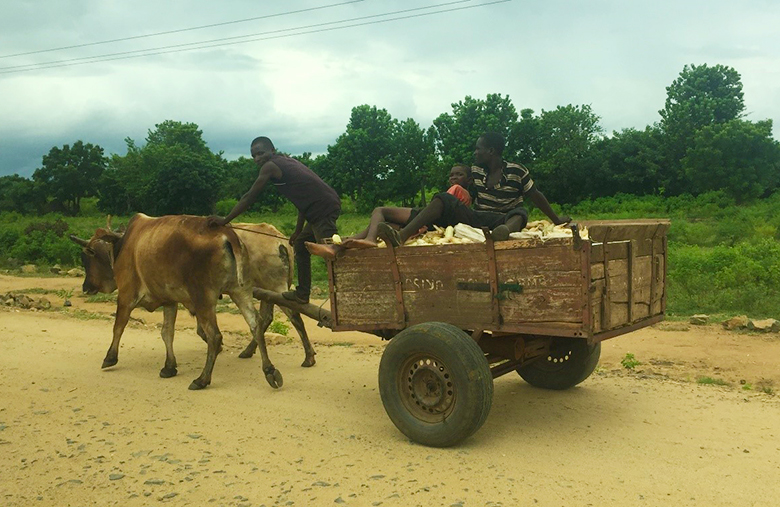 In early 2020, U.S. DOT Volpe Center transportation experts traveled to Malawi with MCC's Transport and Agriculture teams to discuss potential road infrastructure investments and structural reforms with government officials and representatives of the private sector and civil society. While there, U.S. DOT Volpe Center staff conducted site visits of potential road projects and agribusiness sites to help inform ideas for development.
The U.S. DOT Volpe Center helped develop initial project concepts for new policies and reforms to support a shift to evidence-based planning and decision-making processes that prioritize road investments and ensure sustainability through improved road management processes.
This work, which will be implemented over a five-year period, considers investments in the transport infrastructure and structural institutional reforms for rural agricultural development in Malawi.
The U.S. DOT Volpe Center is working with MCC to develop projects that enhance farm-to-market linkages by reducing transport costs for the agriculture sector. This work will improve accessibility to transportation, which will enhance the livelihoods of small farmers and improve access to vital health and social services for the people of Malawi.
For several years, the U.S. DOT Volpe Center has been providing transportation planning, policy, and infrastructure work internationally through an interagency agreement with MCC. 
MCC has utilized the U.S. DOT Volpe Center's expertise to help solve transportation-related issues and strengthen institutions in 10 countries: Indonesia, Tunisia, Lesotho, Liberia, Nepal, the Philippines, Cote d'Ivoire, Sri Lanka, The Gambia, and now Malawi. The U.S. DOT Volpe Center has enlisted a cross-disciplinary team of transportation planners, engineers, economists, and data scientists to work on this project. 
Celebrating more than 50 years of federal service to the nation, the U.S. DOT Volpe Center's mission is to improve the nation's transportation system by anticipating emerging issues and advancing technical, operational, and institutional innovations for the public good.