Hanging Lake Shelter Design
Since 2019, the Hanging Lake shuttle drops off and picks up visitors at a plaza on the far end of the rest-area parking lot. The only structure at the plaza is a restroom facility along with some benches and a paved pathway leading to the start of the hike.
In 2020, the White River National Forest requested that Volpe research various shelter designs for visitors awaiting return shuttles at Hanging Lake to keep them out of the sun and rain. After compiling several images of pre-made shelters from various companies, the Forest was unsatisfied with those options and asked Volpe to develop a custom design.
Volpe then compiled images of custom built shelters from across the country, toured other shelters in Glenwood Canyon and the Hanging Lake site, and identified the elements the Forest wanted to see in the shelter design. Volpe then created a 3D model of several shelter concepts, which it then iterated with the Forest, and ultimately produced a series of renderings and an animated fly-through of the preferred design.
Based on this design, Volpe contacted custom shelter contractors to develop cost estimates for construction. The Forest is now looking for funding opportunities to construct the shelter in the near future.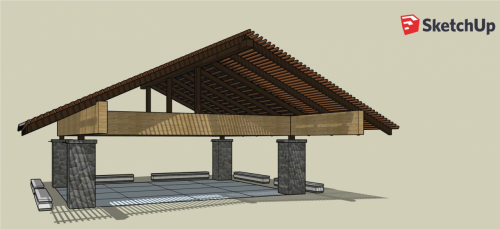 Last updated: Friday, April 30, 2021