Angeles National Forest Transit Corridor Analysis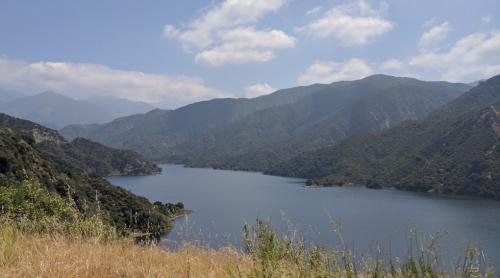 Angeles National Forest, which covers the majority of San Gabriel Mountains National Monument, is an important environmental resource for Southern California. The mountains provide an array of outdoor recreational activities within a 90-minute drive of 15 million people in the Los Angeles region.
Yet access to this public land is threatened by increasing traffic congestion at numerous sites and limited to those with access to personal vehicles, since the Monument is not linked to transit systems. This results in a barrier for underserved communities and carless households to experience the forest.
Angeles National Forest initiated a Transportation Work Group (TWG) aimed at (1) increasing access to the Forest through alternative transportation, particularly for low-income, underserved, and carless households and (2) reducing congestion and improving safety at recreation site parking lots. The TWG has focused on connecting popular recreation sites to the newly extended Gold Line light rail by establishing a pilot shuttle service to achieve both goals; it enables visitors to access the Forest solely by transit and reduces the number of personal vehicles causing congestion at the sites.
In the fall of 2016, Angeles National Forest conducted a pilot shuttle service for four weekends between the Arcadia Gold Line Station and Chantry Flat, a high-use recreation site. The pilot was successful, attracting over 800 riders, but the service could not become permanent due to lack of funding. Then, in February 2017, the TWG met with community stakeholders, including a collaborative group led by the Wilderness Society, to discuss next steps from the pilot as well as anticipated challenges and opportunities around connecting the National Monument to transit.
The Angeles National Forest contacted staff at the Forest Service Washington Office, who arranged for the Volpe Center to conduct an assessment of three relevant corridors leading to important recreation sites on the Forest. The Volpe team conducted a site visit in May 2017 to meet with the Forest and stakeholders and learn about the key issues and opportunities. This report provides this team's recommendations resulting from the corridor assessment.
Final Report, April 2018: Angeles National Forest Transit Corridor Analysis (PDF)
Last updated: Friday, April 30, 2021