Meet some of our staff in the Energy Analysis and Sustainability Division.
David A. Arthur, PE
Chief of Energy Analysis and Sustainability
MEng Automotive Engineering,
University of Michigan
BS Mechanical Engineering,
Pennsylvania State University
Phone: 617-494-2606
david.arthur@dot.gov
As chief of the Energy Analysis and Sustainability Division, David Arthur manages over a dozen highly specialized technical research staff who lead inherently-governmental projects in areas including fuels, electrification, energy safety, efficiency/emissions, and sustainability/resilience.
Arthur provided support to the U.S. Air Force, where Volpe created a decision-making tool that analyzed numerous energy architectures/strategies for Beale Air Force Base. Arthur also provided similar support to the Hampton Roads region (including Naval Station Norfolk), where Volpe developed an economic model for assessing direct and indirect impacts from recurrent flooding and extreme weather to the transportation infrastructure.
In addition to overseeing energy and transportation resilience projects, Arthur provides automotive engineering expertise to National Highway Traffic Safety Administration (NHTSA)-sponsored projects on automotive safety and software. Arthur has co-authored numerous publications—including reports on wireless power transfer and the functional safety of steer-by-wire, brake/traction, and electric power-steering systems—and has moderated panels including a session at a past CERV conference.
Prior to joining Volpe in 2012, Arthur spent 14 years in the private sector, where he was an inventor or co-inventor on 23 patents in the areas of hydrogen fuel cells and battery hybridization strategies. Arthur was also the program chief engineer at United Technologies' fuel cell division for an automotive program and a stationary flow battery energy storage program for micro-grids. At General Motors, Arthur spent 11 years in various roles, including as lead systems engineer on the fuel cell program, as a regenerative braking engineer for the EV1 electric vehicle, and as a chassis engineer for the Precept hybrid-electric vehicle. 
View David Arthur's LinkedIn profile.
Andrew Breck
Environmental Protection Specialist
MF Forestry, Yale University School of Forestry and Environmental Studies
BA East Asian Studies, Wesleyan University
Phone: 617-494-2213
andrew.breck@dot.gov
Andrew Breck joined Volpe in 2011. Applying a dual background in the natural and social sciences, he analyzes data to support strategic decisions, plans, and policies for a variety of customers. His work addresses diverse topics, including sustainability, energy, safety, resiliency, and social equity. Breck currently works primarily on high-performance sustainable buildings and other resource efficiency topics for the Maritime Administration, alternative fuels and vehicles for the Federal Highway Administration (FHWA), data quality for the Federal Motor Carrier Safety Administration (FMCSA), and planning and asset management for the National Park Service (NPS).
Breck has also developed resource management plans for a variety of clients, proposing options and weighing the costs and benefits of each approach. His analyses focus on monetary as well as non-monetary costs and benefits, such as ecosystem services and social outcomes. One example of a relevant transportation application for this type of analysis is assisting transportation agencies in evaluating methods for managing the right-of-way real estate that they own and maintain for safety, aesthetics, asset preservation, and other desired values. 
Stephen Costa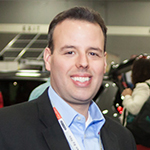 Technical Analyst
MA Energy and Environmental Analysis, Boston University
BS Environmental Science, University of Massachusetts Amherst
Phone: 617-494-3852
stephen.costa@dot.gov
Stephen Costa supports a variety of projects focused on the role of transportation as both an element of energy supply and end-use. These include interagency collaborations to advance the production, transport, and distribution of alternative fuels, as well as the expansion of alternative fuel infrastructure and end-use adoption of alternative fuel and advanced energy technology vehicles. His recent efforts have assisted programs and initiatives at DOT's Office of the Assistant Secretary for Research and Technology, the U.S. Department of Energy's (DOE) Vehicle Technologies and Bioenergy Technologies Offices, the Federal Highway Administration, and other DOT modal administrations and state agencies.
Before joining Volpe in 2006, Costa worked at U.S. DOE for over 6 years. There he supported and led a range of energy efficiency and alternative fuel programs targeted to public and private partners in fleet management, building administration, and domestic manufacturing, as well as general public consumers.
Costa was awarded a DOT Secretary's Award for Excellence for his demonstrated leadership, breadth of knowledge, and extensive efforts in promoting Departmental initiatives on energy security and environmental stewardship in 2008.
Alexander K. Epstein, PhD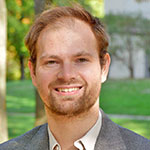 General Engineer
PhD Engineering Sciences, Harvard University
SM Applied Physics, Harvard University
BS Engineering, Olin College
Phone: 617-494-2539
alexander.epstein@dot.gov
Dr. Alexander Epstein joined Volpe in 2011. He oversees transportation energy sustainability and vehicle-based safety projects spanning local, state, and federal transportation agencies. Dr. Epstein leads a portfolio of vehicle innovation research and implementation initiatives with major city fleets, develops partnerships with industry to demonstrate technologies, and leads or supports coordinated research in support of FMCSA, NHTSA, and other DOT operating administrations, connecting deployment at the local level with best practices at the federal level. Through his vehicle technology work, Dr. Epstein directly supports a number of Vision Zero initiatives across the U.S. to reduce vulnerable road user and other traffic fatalities, as well as decarbonization initiatives through the deployment of clean vehicle technologies.
In 2016, Dr. Epstein received the Federal Laboratory Consortium's Excellence in Technology Transfer Award—U.S. DOT's first in seven years—for new vehicle safety technology deployed through city fleet partnerships.
View Alexander Epstein's LinkedIn profile.
Dan F.B. Flynn, PhD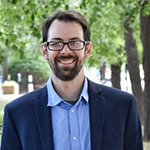 Data Scientist
PhD Ecology, Evolution, and Environmental Biology, Columbia University
BA Biology, Oberlin College
Phone: 617-494-3665
daniel.flynn@dot.gov
Dr. Dan Flynn is a data scientist with 15 years of experience in quantitative research on transportation safety, land use, and environmental science. His research projects span across modes, using statistical tools to derive insights from and create compelling visualizations of complex data sets.
Dr. Flynn supports the Office of the Undersecretary for Policy at DOT to pilot machine learning and predictive modeling of police-reportable crashes in near real-time using crowdsourced data. He also serves as a technical lead for the development of an innovative statistical model to assess the safety of motor carriers in the United States for the Federal Motor Carrier Safety Administration. 
Prior to joining Volpe, Dr. Flynn was a research scientist in sustainability and global change, working at Harvard University, the University of Zurich, and the Chinese Academy of Sciences. He has taught courses on environmental science, sustainable energy solutions, and data science solutions using open-source statistical programming languages.
Peter Herzig
Environmental Protection Specialist
MS Environmental Studies, Antioch University New England
BA Peace and Justice Studies, Tufts University
Phone: 617-494-2406
peter.herzig@dot.gov
Peter Herzig joined Volpe in 2014 as a student intern and joined the Energy Analysis and Sustainability Division as an environmental protection specialist later that year. Since joining the division, Herzig has provided technical and coordination support for the Commercial Aviation Alternative Fuels Initiative (CAAFI) as the program specialist. Herzig also provides geospatial analysis and project management support for a variety of transportation infrastructure projects. He is an active participant in Volpe's Green Week, and led the 2015 winning Innovation Challenge team that proposed a visualization and screening tool designed to help U.S. DOT and other agencies efficiently integrate national social and transportation data into planning and operations to ensure that transportation and other public services are available to all users in all communities. Herzig also manages multiple projects through his role as a contracting officer's representative.
Prior to joining Volpe, Herzig worked on a number of projects aimed at the corporate adoption of responsible business practices for a more sustainable global economy. Herzig is a Marine Corps veteran, having served in Iraq as an intelligence analyst and a security specialist at the U.S. Embassies in Zambia, the Dominican Republic, and Turkey.
Kristin C. Lewis, PhD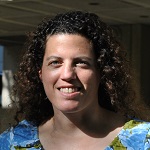 Environmental Biologist
PhD Organismic and Evolutionary Biology, Harvard University
BS Chemistry and Environmental Studies, Yale College
Phone: 617-494-2130
kristin.lewis@dot.gov
Dr. Kristin Lewis focuses on resilience in transportation; alternative jet fuel transportation, availability, and sustainability analyses; and environmental risk assessments.
Dr. Lewis supports the Federal Aviation Administration (FAA) as the head research and technical advisor to the FAA-sponsored Commercial Aviation Alternative Fuels Initiative (CAAFI) and provides technical expertise to the FAA as a member of the U.N. International Civil Aviation Organization Committee for Aviation Environmental Protection (ICAO CAEP) Alternative Fuels Task Force. She leads the development of the Freight and fuel Transportation Optimization Tool (FTOT), a national model for assessing optimal transport of commodities in a supply chain, which has been sponsored by the FAA, the Office of Naval Research, and the Department of Energy (DOE). Dr. Lewis participated in the winning Volpe Innovation Challenge team focusing on supporting the use of federal tools to address transportation-related climate change adaptation and resilience needs.
Dr. Lewis has performed a variety of analyses on alternative fuels availability, feasibility, environmental sustainability, and potential greenhouse gas benefits. She has worked with researchers at the U.S. Department of Agriculture, U.S. Forest Service, FAA, and others to develop and implement the use of a Feedstock Readiness Level tool for communicating maturity of feedstock development. With USDA and Forest Service colleagues, she co-led a subteam of the Farm to Fly 2.0 Initiative focusing on benchmarking feedstock readiness and developing guidance to facilitate readiness evaluations. She has also worked with researchers from FAA and the Air Force on exit criteria for the Fuel Readiness Level, an alternative jet fuel-focused adaptation of NASA/DOD Technology Readiness Level. Dr. Lewis has supported the FAA and National Park Service's research efforts on aviation noise impacts on national park visitors as part of the Air Tour Management Plan program. Dr. Lewis also co-leads Volpe's internal Transportation and Climate Change Community of Practice.
Dr. Lewis received the Presidential Early Career Award for Scientists and Engineers (PECASE) from President Obama in 2011.
Michael Scarpino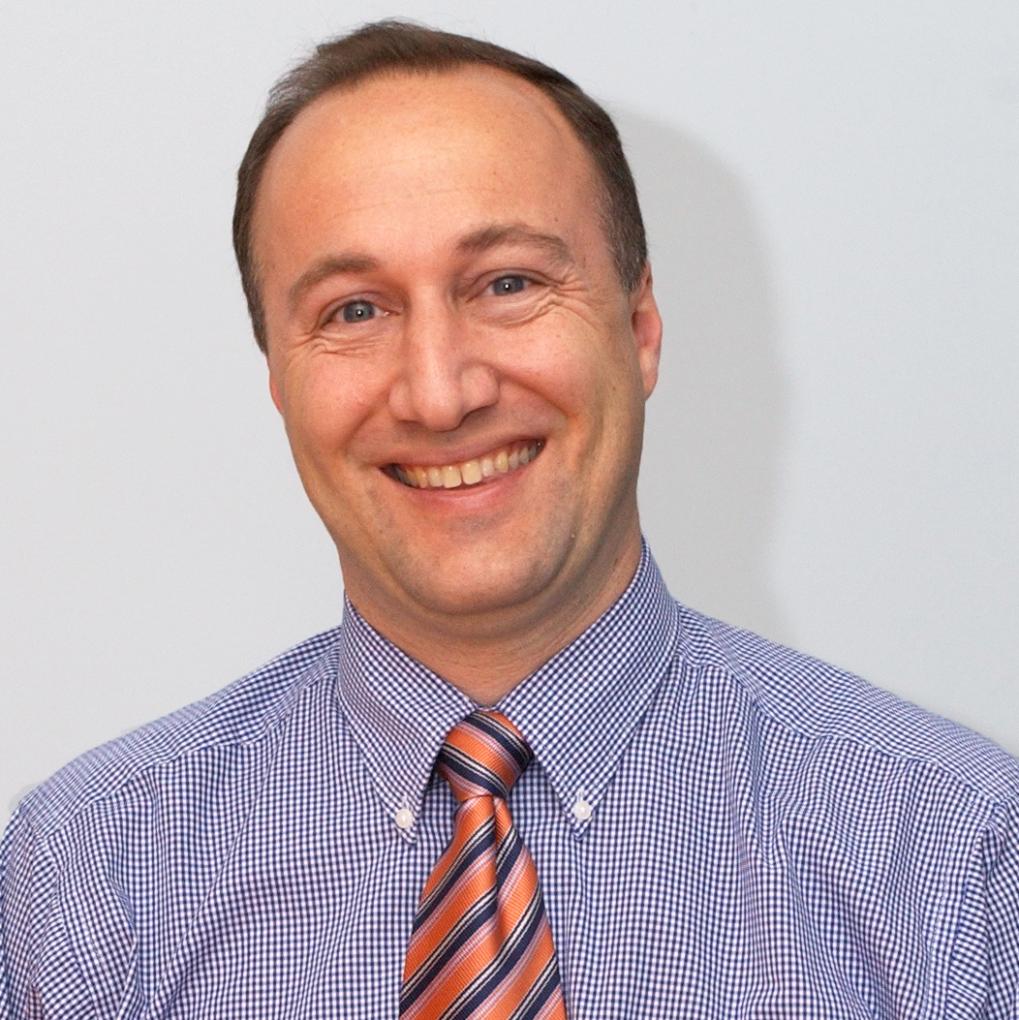 Transportation Project Engineer
BS Mechanical Engineering, University of Maine
Phone: 617-494-3373
michael.scarpino@dot.gov
Michael Scarpino provides planning and management support for programs and activities that promote improved energy-related technologies and practices in the transportation sector. Since joining Volpe in 2013, his primary focus is providing support for inter-agency initiatives supporting fleets' and end-users' transition to alternative fuels and advanced vehicle technologies, as well as the development of the supporting fueling infrastructure. His current responsibilities involve providing technical and programmatic support for FHWA and DOE for various alternative fuel initiatives and activities, such as FHWA's Alternative Fuel Corridor Designation Initiative and DOE's Clean Cities Program. 
Prior to working for Volpe, Scarpino worked for 16+ years at DOE supporting the Clean Cities Program. Responsibilities included facilitating the efforts of the national Clean Cities coalition network to increase the use of alternative fuels and vehicles through the development of public-private partnerships. While serving as the team lead project manager, he oversaw the administration of a portfolio of projects and program support contracts totaling over $860 million in annual appropriations and American Recovery and Reinvestment Act (ARRA) funding for transportation-related projects.
Scarpino's 30+ year federal career includes working for 12 years as a nuclear engineer for the Department of the Navy's Portsmouth Naval Shipyard in New Hampshire and the Department of Energy's Savannah River Site in South Carolina.
Erika A. Sudderth, PhD
Biologist
PhD Organismic and Evolutionary Biology, Harvard University
BS Biochemistry and Cell Biology (Minor in Environmental Studies), UC San Diego
Phone: 617-494-3128
erika.sudderth@dot.gov
Dr. Erika Sudderth joined Volpe in 2014 after completing post-doctoral research at Brown University and UC Berkeley. Her research combined field experiments, biochemical analysis, and statistical modeling to understand the effects of global change on ecosystem function. She also taught university courses in environmental statistics and biological computing.
At Volpe, Dr. Sudderth manages a variety of projects in the areas of data science and energy analysis. She leads teams that develop innovative analytical approaches for data initiatives that inform DOT policy and support traffic safety applications for state and local partners. Dr. Sudderth also supports the DOT Energy Resource and Efficiency Program and the Maritime Administration to meet federal energy efficiency targets and complete related reporting requirements. In addition, she has supported ARPAe renewable energy programs by assessing potential environmental effects of a new tidal energy technology, and transportation applications of novel solar energy technologies.
Shortly after joining Volpe, Dr. Sudderth helped develop dose-response relationships for effects of aircraft noise on National Park visitors as part of the Air Tour Management program for the Federal Aviation Administration and the National Park Service. 
Emma Vinella-Brusher
Operations Research Analyst 
BA Environmental Studies, Carleton College
Phone: 617-494-3651
emma.vinellabrusher@dot.gov
Emma Vinella-Brusher joined Volpe in September 2016. She first worked for DOT in summer 2015 as an intern with the OST Energy and Resource Efficiency Program. Her primary interest lies in the intersection between transportation and public health, particularly in providing all users with equitable, multimodal access to food and other resources.
With a background in environmental studies, Vinella-Brusher supports a variety of projects covering resource efficiency, waste management, resiliency, accessibility, and more. She splits her time with Volpe's Transportation Planning Division, and has worked on projects sponsored by numerous DOT modes as well as the National Park Service (NPS), Federal Emergency Management Agency (FEMA), and other federal and local agencies. Vinella-Brusher is the co-lead for the Volpe Green Team and the Volpe Transportation Equity Community of Practice. Through these roles, she supports the expansion of sustainability and equity programming and project work at the Volpe Center.
View Emma Vinella-Brusher's LinkedIn profile.
F. Scott Lian
General Engineer
Phone: 617-494-2811
scott.lian@dot.gov
Updated:
Thursday, May 16, 2019