Meet the U.S. DOT Volpe Center's geographic information systems (GIS) team.
Gary Baker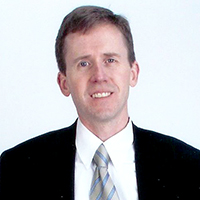 Gary Baker joined the Volpe Center as a GIS specialist in 1996. Baker is the GIS team leader and has over 20 years of experience working with GIS. He also has extensive software development and data science skills. In his 22 years with the U.S. Department of Transportation, he has provided expertise in mapping, spatial analysis, and custom GIS solution development for all modes of transportation, from the local to the global scale. He now leads a team of GIS specialists, working directly with sponsors and providing critical expertise throughout the Center on all aspects of geospatial visualization and analyses.
Selected projects that Baker has been involved with include the following:
Alternative Fuel Transportation Optimization Tool (AFTOT)
Management of FAA's unstaffed infrastructure (UISGIS)
Assessing aviation's global emissions
Noise modeling and measurement in Grand Canyon and Southern Florida
Rail traffic simulations
GIS web-based FRA grant tracking
Positive train control and hazmat risk analyses
Highway rail crossing and historical rail incident geolocation
Alexander Oberg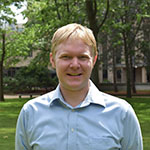 Geospatial Specialist
Certificate in GIS, Pennsylvania State University
BA Geography and Environmental Studies, Middlebury College
617-494-2623
alexander.oberg@dot.gov
Alexander Oberg joined the Volpe Center as a geospatial specialist in 2016. He has an extensive background in GIS, and prior to joining the Center, Oberg was a GIS support associate for the Massachusetts Institute of Technology Libraries. Oberg provided front line reference and one-on-one research consultation support to a broad GIS user community, including current and future professionals in transportation, urban planning, and environmental fields. Oberg also prepared and led GIS presentations and workshops to illustrate and explain GIS analyses, tools, models, and applications.
In addition, Oberg has two years of environmental consulting experience in the private sector, primarily involving contracts with federal agencies, including the National Oceanic and Atmospheric Administration; U.S. Fish and Wildlife Service; and Bureau of Ocean Energy Management, Regulation, and Enforcement. His work included GIS analysis, mapping and relational database creation, and maintenance.
Sara Secunda
GIS Specialist
MA Geography, Portland State University
BS Geography, University of Vermont
617-494-3601
sara.secunda@dot.gov
Sara Secunda joined the Volpe Center as a GIS specialist in 2000. She has been involved in GIS-based analyses and developing customized GIS solutions for various modes of transportation. Initially, she provided GIS analysis and programming for National Park Service (NPS), Federal Aviation Administration (FAA), and Federal Motor Carrier Safety Administration (FMCSA). For NPS and FAA, she provided support for the development of air tour management plans including mapping air tour and air flight layers, and generating various input to noise models. In support of FMCSA, she developed and maintains web-based interactive mapping applications for FMCSA's Analysis and Information Online website, which displays historic crash, inspection, and state safety measures data and maps.
As project lead for FHWA's HEPGIS mapping website, Secunda assisted in development of the interactive mapping application which serves maps and provides an analysis tool for transportation planners. She is currently updating and maintaining the website's functionality, maps, and data.
Before joining the Center, Secunda worked for 11 years as a GIS specialist in federal and local government as well as private industry.
Michelle Gilmore
Data Scientist
Phone: 617-494-3225
michelle.gilmore@dot.gov
Peter Wilke
GIS Specialist
Phone: 617-494-3204
Peter.Wilke@dot.gov
Updated:
Tuesday, February 18, 2020