Improving Efficiency and Energy Security of Transportation and Reducing Emissions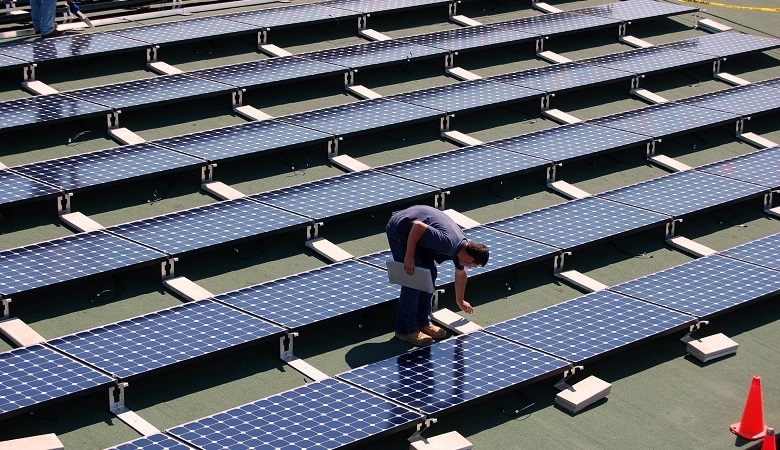 Enhancing efficiency of transportation sources can improve energy independence and economic and functional resilience in the transportation sector while reducing greenhouse gas and other emissions. Distributed and diverse energy production and utilization can enable transportation infrastructure to function even under extreme conditions, and energy efficiency and domestic energy production reduce the need for foreign energy sources.
The U.S. DOT Volpe Center works with its sponsor agencies to identify, plan for, integrate, and evaluate the efficacy of efficiency, energy diversification, and emissions reduction projects. This includes developing a plan for the first carbon-neutral airport in the U.S., calculating and reporting pollutant emissions for various agencies, modeling future demand for low-carbon technology adoption, and modeling benefits of the Corporate Average Fuel Economy (CAFE) regulatory changes. The U.S. DOT Volpe Center also provides support to FAA for its participation in the United Nations International Civil Aviation Organization (ICAO) efforts to develop a global market-based measure to cap carbon emissions in international aviation, which took effect starting in 2021.
Research and Reports
Rail
Highways
Aviation
Last updated: Thursday, June 16, 2022