Innovation…It's More Than a Buzz Word
Kaigham (Ken) J. Gabriel, PhD
President and CEO, Draper
Innovation has been called the rising buzzword of 2016 by Politico Magazine. It's being used to describe people, politics, products, and peanuts. Entire organizations are being called innovative. But what is the act of being "innovative"? To be innovative requires embracing risk, speed, and a focused goal.
The infusion of new technologies into our transportation systems is on the rise and increasing in pace. Such infusion introduces opportunities and risk. As just one example, GPS is already enabling fast, safe, and efficient transportation—but how do we avoid becoming so reliant on GPS that transportation is interrupted and safety is threatened?
We innovate.
Dr. Ken Gabriel spoke as part of Volpe's newest thought leadership series, Reimagining Transportation.
About the Speaker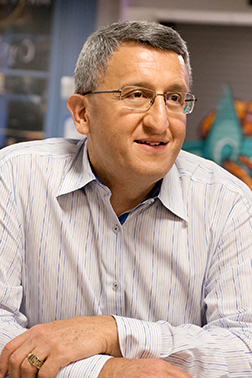 Dr. Kaigham (Ken) J. Gabriel is president and CEO of Draper, an independent not-for-profit research institution that develops innovative solutions to some of the nation's most critical problems in national security, space, biomedical systems, and energy.
Dr. Gabriel was most recently the deputy director of the Advanced Technology and Projects group at Google, which he helped establish when he joined the organization in 2012 as corporate vice president at Google/Motorola Mobility. From 2009 to 2012, Dr. Gabriel was the deputy director, and then acting director, of the Defense Advanced Research Projects Agency in the Department of Defense, where he led an agency with an annual budget of $3 billion that is charged with managing the Department's portfolio of its most cutting edge projects to both create and avoid technology surprise.
Dr. Gabriel has been a tenured professor in both the Robotics Institute and the Department of Electrical and Computer Engineering at Carnegie Mellon University, a visiting professor at the University of Tokyo, a research scientist at the Naval Research Laboratory, and a research principal investigator at AT&T Bell Laboratories.
Read more about Ken Gabriel.
The views of the presenter do not necessarily reflect those of U.S. DOT.
News and Video
Read the news story and view the video from this event.