Monday, August 13, 2018
12:00 p.m. - 12:45 p.m.
Executive Director, MIT Center for Transportation and Logistics
Data analytics, automation, artificial intelligence, and machine learning are impacting the global transportation system at full tilt. Mobility is being transformed. Transportation in the Age of Artificial Intelligence and Predictive Analytics will explore the age of artificial intelligence and predictive analytics in the context of the global transportation system.
Deregulation of the freight transportation industry in the 1980s changed the way that shippers, carriers, and third parties interact. Since then, however, there has been little change to this now dominant design where shippers run reverse auctions to secure annual contracts from carriers that feed into a routing guide that is used for the remainder of the year. Currently, about 90 percent of all truckload moves operate under annually contracted rates. This dominant design is now being challenged by the rise of new technologies, availability of detailed data, and the adoption of advanced methodologies. 
Chris Caplice, PhD, executive director of the MIT Center for Transportation and Logistics, presented his talk, "Forecasting Freight Transportation Rates: A moving target," on how shippers forecast or estimate future freight transportation rates—current methods, emerging new approaches, and why it matters.
Check back soon for video highlights and news from the event.
About the Speaker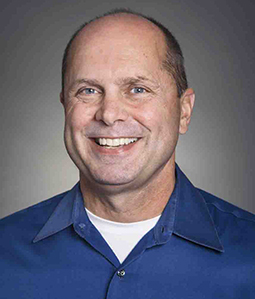 Chris Caplice, PhD, is executive director of the MIT Center for Transportation and Logistics.
News and Video
Read the news story and view the video from this event.