Wake Turbulence Research
The findings from the past decade of wake turbulence research are helping ensure wake turbulence safety, reduce airport delays, shorten final approaches to airports, and reduce fuel burn and emissions.
Wake turbulence is the movement of air created behind an aircraft in motion. Measurements and analyses of wake turbulence on behalf of the Federal Aviation Administration (FAA) have been instrumental in enabling the FAA to make operational changes in the National Airspace System, allowing for smaller minimum aircraft separation distances in some situations and increased rates of takeoffs and landings on runways.
The Challenge
Wake turbulence disrupts the aerodynamic properties of aircraft, so air traffic controllers must apply safe separation standards that allow the wake turbulence created by an aircraft to dissipate or move away from the flight path before other aircraft takeoff or land. Understanding how wake turbulence dissipates over time and space, and also understanding how it is affected by winds and other environmental factors, is essential for determining safe aircraft separation standards and the time delay required between successive takeoffs and landings.
The Solution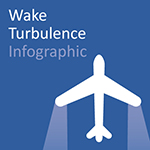 Technical staff at Volpe have adopted new technologies, developed algorithms, and improved the methods, data processing, and analysis techniques for measuring wake turbulence. These improvements have provided a greater degree of fidelity in the characterization of wake turbulence, thereby increasing confidence in the measured results and the associated safety assessment processes.
Volpe conducts wake turbulence research, measures wake turbulence in airport environments, and collaborates with operators, other supporting organizations to FAA, and policy makers to help implement research results. Pulsed Light Detection and Ranging (LIDAR) in the infrared range has become Volpe's default/standard technology for measuring wake turbulence. LIDAR devices emit short pulses of laser light that interact with microscopic particles naturally suspended in the atmosphere, causing the laser light to scatter, and a portion to be scattered back toward the LIDAR. Technical staff use this information to characterize the motion, strength, and evolution of aircraft wake vortices.
The Impact
Recategorization
Beginning at Memphis International Airport (MEM), new separation standards that allow reduced spacing between aircraft are being used. Referred to as "wake turbulence recategorization (RECAT)," the FAA has moved from a separation distance based primarily on aircraft certificated takeoff weight, to one that also incorporates several aircraft design characteristics. This allows more aircraft to takeoff and land per hour at this busy FedEx hub.
Volpe played a significant part in enabling this operational change, which provided an assessment of wake turbulence dynamics, risk analysis, and operational insight 
Wake Turbulence Mitigation for Departures (WTMD)
Volpe's work on validating wake's transport and dissipation is one of the foundational safety arguments for several airports being able to install the WTMD system, which monitors the actual and predicted wind at the airport.
When a persistent and sufficient crosswind is present, the spacing between successive departures on Closely Spaced Parallel Runway (CSPR) departures, defined as runway spacing less than 2,500 feet apart, can be reduced, allowing more aircraft to take off per hour. WTMD is a significant first step towards a system that allows the use of dynamic wake turbulence separation.
Dependent Staggered CSPR Operations
Volpe's wake measurement and analysis work was used by FAA to authorize the operational procedures at eight airports to allow CSPR-dependent staggered approaches under specific conditions, which had not been allowed previously under reduced visibility conditions.
The procedure allows a significant portion of the capacity lost to be recovered under less than visual conditions or instrument approaches. Two of the airports with the most delays, San Francisco International Airport and Newark Liberty International Airport, are authorized to use the procedure.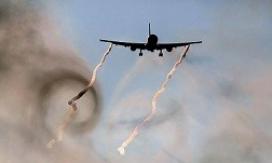 Sponsor
Federal Aviation Administration
Last updated: Thursday, April 1, 2021