William M. Lyons
Principal Technical Advisor for Transportation Planning
William M. Lyons is a principal technical advisor in transportation planning at the U.S. DOT Volpe Center. He holds an MA from the University of California (Institute of Transportation Studies), an MA from the University of Lancaster (UK), a BA in government and international relations from Carleton College, and completed post-graduate studies in transportation and civil engineering at MIT.
Lyons' research interests include a broad range of topics involving integrated transportation planning and policy including performance-based planning, planning for megaregions, and innovative ways to incorporate considerations of sustainability, public health, land use, or climate change in transportation decisions. In addition to research projects, he leads Volpe support for the Federal Highway Administration (FHWA) and Federal Transit Administration (FTA) on regulatory reviews of transportation planning by states and metropolitan areas. The projects involve multi-disciplinary teams and significant collaboration with transportation planning and operating agencies at state, regional, and local levels.
Lyons has represented Volpe and the U.S. Department of Transportation (U.S. DOT) on numerous international initiatives. He participated on international studies for the Organization of Economic Cooperation and Development and European Conference of Ministers of Transport (ECMT), including a multi-year study to recommend policies to ministers on urban travel and sustainability. Lyons serves as the coordinator for an agreement for research collaboration with the Dutch Ministry of Transport's Centre for Transport and Navigation and served on the U.S. DOT team reviewing transportation planning and policy in Panama.
Lyons is active in the Transportation Research Board (TRB), serving as a member of the Public Transit and Planning, Sustainability, and Metropolitan Policy, Planning, and Processes committees. Through TRB, he has published numerous reports, served on numerous panels, and organized workshops on planning for megaregions and evaluation methodologies for nonmotorized transportation.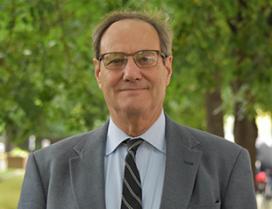 Last updated: Monday, October 15, 2018