Terry Regan
Principal Technical Advisor for Innovative Transportation Planning and Financing
Terry Regan is the Volpe Center's principal technical advisor for innovative transportation planning and financing. Regan oversees the Volpe Center's work efforts for the Federal Highway Administration (FHWA) Office of Innovative Program Delivery and U.S. DOT's Build America Bureau, leading a multidisciplinary team of planners, engineers, and communications specialists to provide support to FHWA and the Bureau. 
Regan has more than 25 years of experience working in the field of transportation policy, planning, and finance. He has led transportation projects at the MPO, state, and federal levels.
Selected projects that Regan has been involved in include the following:
FHWA Center for Innovative Finance Support
FHWA OIPD TIFIA Office-Program Management
FHWA P3 Evaluation Toolkit
Integrating Security into Planning
New York State Thruway Authority Assessment
Connected Vehicles Innovative Financing and Public Private Partnerships
FTA ITS Architecture and Wayfinding Studies
Transportation Planning Process: Briefing Book
U.S. DOT ITS Peer-to-Peer Program
Massachusetts Blue Ribbon Commission on Transportation Finance
Regan received his BA in political science from Rhodes College and a master's in public administration from Harvard University. He has worked at the Volpe Center since 2001. Previously, he worked for the Boston Metropolitan Planning Organization and the Massachusetts Department of Transportation in various policy and planning roles. Since 2007, Regan has been an adjunct professor in city planning and urban affairs at Boston University.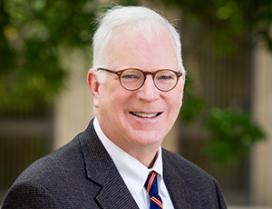 Last updated: Wednesday, March 18, 2020