Gregory Woo
Chief of Aviation Systems Engineering
Dr. Gregory Woo, chief of Aviation Systems Engineering at U.S. DOT's Volpe Center, has more than 30 years of broad experience encompassing data center management, hardware and software computer systems engineering, information technology and network management, project management and management consulting, leadership of technical research and new product development, and management of safety risk analysis for both operational processes and systems engineering processes. He has led a variety of projects at the Volpe Center, ranging from Air Traffic Control systems engineering and technology acquisition program management projects, to risk management and safety assessment exercises, to weather-related low visibility testing of instrumentation and technology designed to enable aircraft to operate safely in low-visibility conditions. He is also a member of the Unmanned Aircraft Safety Team (UAST) uncontrolled flight mitigation work group analyzing unmanned aircraft system (UAS) safety scenarios.
Woo is a member of the Federal Aviation Administration's New England Safety Team, serving as a safety counselor and stage check pilot in the general aviation industry. He holds an Airline Transport Pilot certificate for multi-engine aircraft and is type-rated in the Boeing 737NG. He also holds an FAA Remote Pilot certificate. Woo specializes in training pilots to safely operate technically advanced aircraft with advanced automation and flight management systems.
Prior to joining U.S. DOT's Volpe Center, Woo was the director of project management at a large multi-national biotechnology company, where he led and facilitated a variety of research and development, business process improvement, and staff development projects. Before that, Woo worked in the information technology industry as a management consultant and project manager overseeing both data center upgrade initiatives and systems integration projects.
Woo has volunteered his time to assist non-profit organizations with leadership development, cultural evolution, and business strategy initiatives. He is a past member of the corporate board of the YMCA of the North Shore in Massachusetts, a past president of the Greater Beverly YMCA board of directors, a past president of the Project Management Institute's Mass Bay Chapter, and a past vice president of the Project Management Institute's International Assembly of Chapter Presidents.
Woo has a bachelor of science in electrical engineering from Yale University, a master's degree in organizational management and development from Fielding Graduate University, and a Ph.D. in Aviation from Embry-Riddle Aeronautical University with a focus on aviation safety, safety management systems, and human factors. His dissertation examines the limits of human performance in the visual detection of small unmanned aircraft systems.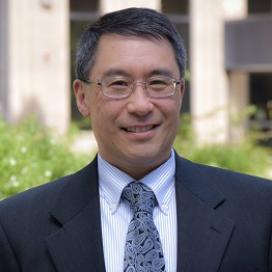 Last updated: Wednesday, March 28, 2018