Anne D. Aylward
U.S. DOT Volpe Center Director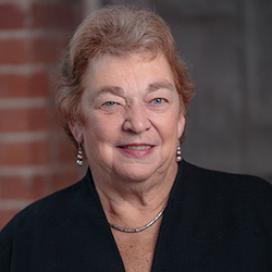 Anne D. Aylward has served as director of the U.S. DOT Volpe Center in Cambridge, MA since 2016. The U.S. DOT Volpe Center is a unique fee-for-service federal organization that conducts more than $230 million annually in transportation technology and innovation projects.
As director, she steers the work of more than 580 engineers, scientists, and analysts engaged in a portfolio of projects carried out on behalf of all U.S. DOT modal administrations, numerous other federal agencies such as the Departments of Defense and Interior, state and local governments, as well as international, academic, private, and non-profit organizations facing transportation challenges.
Prior to serving in this role, Aylward was the U.S. DOT Volpe Center's deputy director for Research and Technology. She has more than 30 years of experience in transportation planning, operations, and program management, and she is a nationally recognized expert in freight and intermodal transportation planning, policy analysis, and operations.
Aylward began her career in public service with the Massachusetts Port Authority and served for 10 years as director of the Port of Boston. She began her federal career in 2006 as the U.S. DOT Volpe Center's chief of Transportation Planning.
Last updated: Tuesday, August 16, 2022